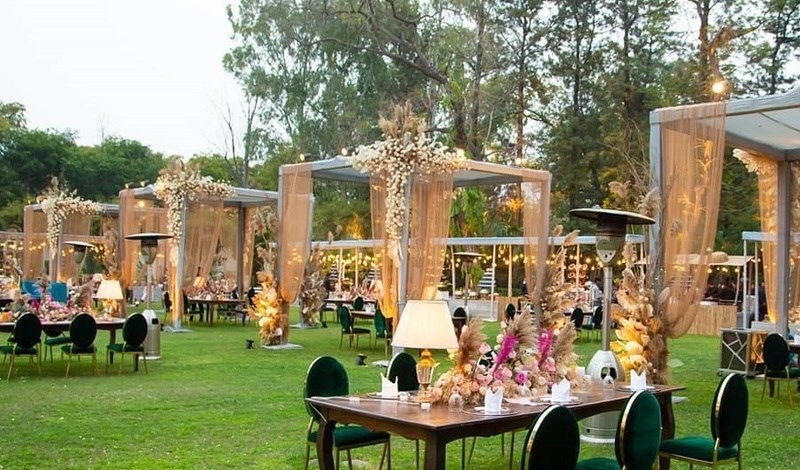 A Guide To Modern Boho Wedding Decor ideas
Are you a free-spirited couple looking to add a touch of fancy and bohemian charm to your special day? Look no further than the trending boho wedding theme! With its relaxed and romantic vibe, boho weddings have become increasingly popular in recent years. This unique style blends elements of nature, vintage accents to create a truly enchanting atmosphere. In this blog post, we'll guide you through the essentials of modern boho wedding decor ideas, helping you create a magical and memorable celebration.
Earthy Color Palette
The Modern Boho style draws inspiration from nature, so opting for an earthy color palette is essential. Think muted tones like sage green, dusty rose, warm terracotta, and soft neutrals. These colors not only complement each other beautifully but also create a calming and inviting atmosphere.
Textures and Patterns
Texture plays a pivotal role in Modern Boho decor. Incorporate various textures, such as macramé, woven fabrics, rattan, and lush textiles, to add depth and visual interest to your wedding space. Mixing and matching patterns, like geometric prints and tribal motifs, can also elevate the overall bohemian vibe.
Natural Elements
Bringing the outdoors in is a hallmark of the Modern Boho style. Integrate natural elements like potted plants, succulents, and wildflowers into your decor. Wooden accents, such as reclaimed wood furniture or driftwood installations, contribute to the rustic, organic feel.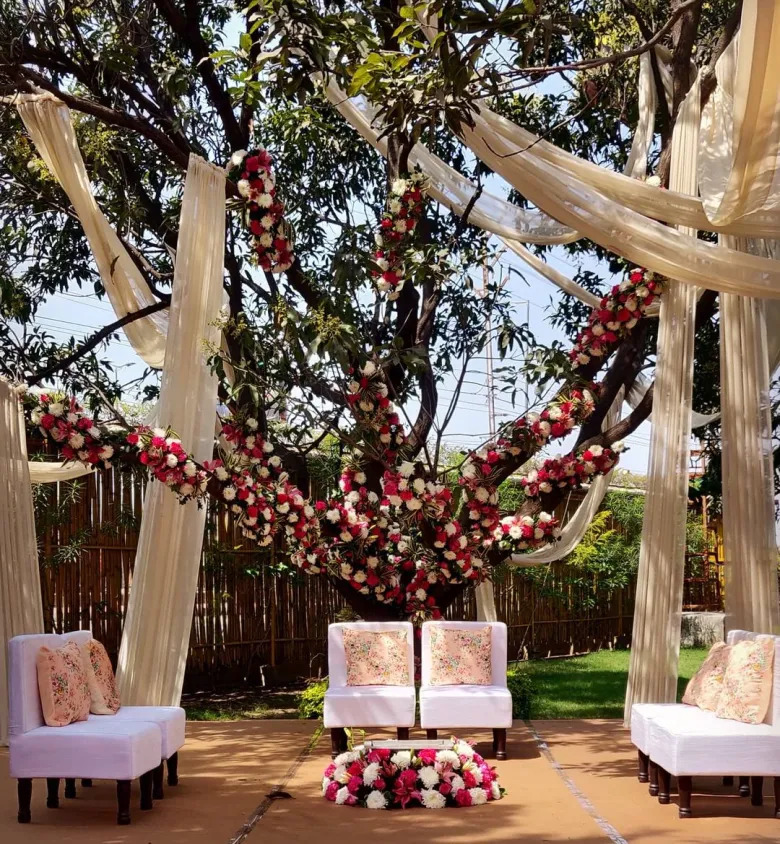 Boho-Chic Seating
When it comes to seating arrangements, consider using a mix of seating options. From mismatched vintage chairs to floor cushions and poufs, create a relaxed and intimate atmosphere for your guests. Don't hesitate to adorn seating areas with decorative pillows and blankets for that cozy touch.
Dreamy Lighting
The right lighting can transform your wedding space into a magical haven. Incorporate string lights, lanterns, and fairy lights to infuse a dreamy ambience. To add a touch of glamour, consider hanging chandeliers or Moroccan-style pendant lights.
Vintage Finds and Personal Touches
Incorporate vintage and sentimental elements to infuse your personal style into the decor. Whether it's family heirlooms, antique furniture, or handcrafted DIY touches, these details will add a sense of authenticity and charm to your celebration.
With these essential elements of modern boho wedding decor, you'll be well on your way to creating a magical and unforgettable celebration. Remember, the key is to embrace a relaxed and carefree vibe while incorporating nature-inspired elements, rich colors, and eclectic details. So, if you're a couple who craves a wedding that is romantic, whimsical, and infused with the beauty of nature, the boho wedding theme is perfect for you. Follow the style and plan a celebration that perfectly reflects your own love story.