Exquisite venues for memorable & beautiful weddings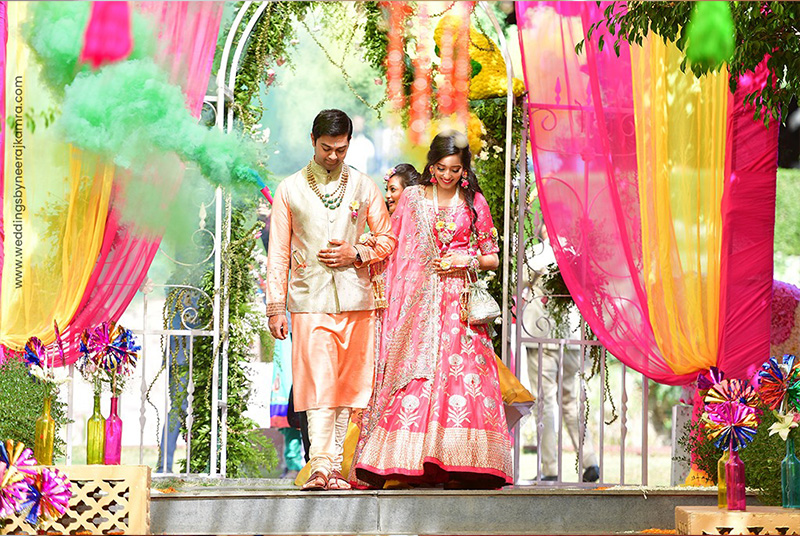 A wedding planner understands the importance of a wedding venue in creating memories. The wedding day, being one of the most important days requires everything to be perfect. A wedding venue, while hosting the wedding event, also becomes close to the heart of the bride and groom. So, great attention must be given to choosing a wedding venue. We, at Weddings by Neeraj Kamra, help you in choosing the best wedding destinations in Kerala, Udaipur, Jaipur, Jodhpur, Goa or anywhere in the country by employing our expertise and network strength.
We help families & the couple in making the wedding special. We suggest the best wedding venues according to the requirements, budget and traditions of a family and a couple. Our strong associations with vendors make us one of the preferred wedding planning companies in India that specialize in wedding venue sourcing in Udaipur, Jaipur, Goa, Kerala and whole of India.
At Weddings by Neeraj Kamra, wedding venues are chosen by considering:
Kind of gathering/ cultural preferences

We understand traditions and culture are of utmost importance when it comes to weddings in India. So, before squaring in on a wedding venue, we analyze the type of guests you are expecting as well as your local traditions while suggesting a wedding venue. We also analyze the expected guest list to offer you ample wedding venue choices that help you delight the guests in a better way.

Budget

At Weddings by Neeraj Kamra bringing value for a client is our utmost concern. We keep the client's budget in mind before suggesting a location and ensure that the client gets the best deals on wedding venues, while ensuring there is no compromise with the facilities available at the venue.

Convenience & Amenities Provided

We understand that a wedding is all about pomp and show and ensure that you are never disappointed because of non-availability of a facility at the wedding venue. We choose only the best wedding destinations in Kerela, Udaipur, Jaipur, Jodhpur, Goa and elsewhere in India that offer top-notch facilities and comfort for the couple, families and guests.