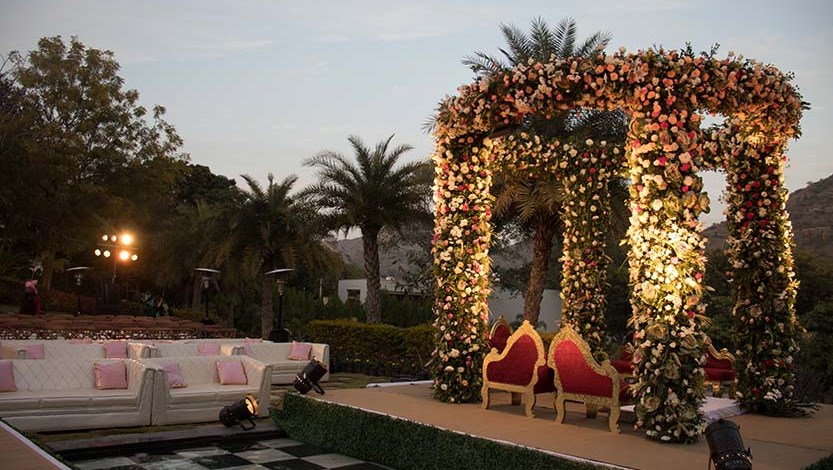 Introduction
As the wedding season approaches, couples and families are gearing up to celebrate the joyous union of two souls. One of the most significant elements of any Indian wedding is the mandap—the sacred space where vows are exchanged and eternal love is sealed. Elevate your wedding experience with these dazzling mandap decor ideas that blend tradition with modern elegance.
Floral Extravaganza
Create a captivating mandap by adorning it with a breathtaking array of flowers. Opt for a color palette that complements your overall theme, and consider incorporating marigolds, roses, and jasmine for a traditional touch. Floral curtains, arches, and canopies will add a romantic and enchanting ambience to the mandap.
Whimsical Drapery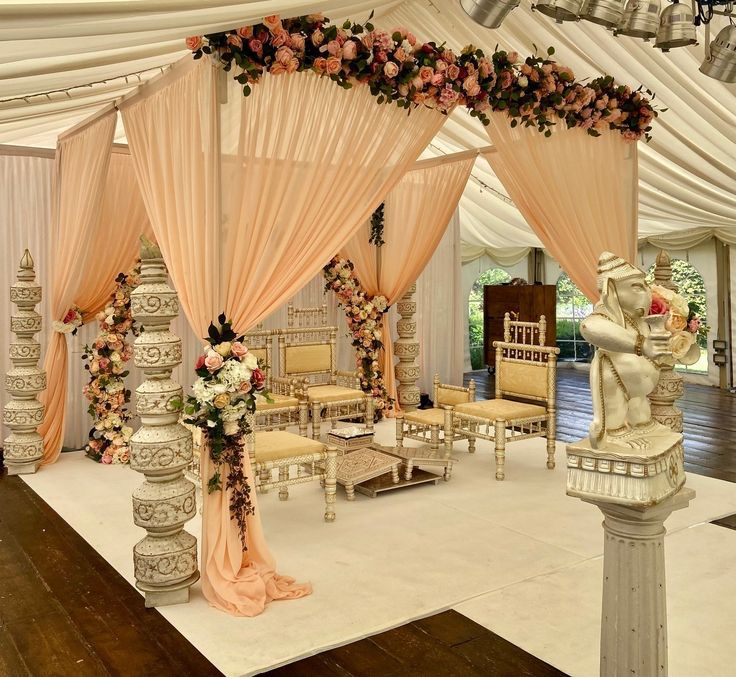 Play with rich fabrics and drapery to infuse opulence into your mandap decor. Luxurious silk, velvet, or organza in vibrant hues can transform the mandap into a regal setting. Experiment with intricate draping patterns, combining traditional styles with contemporary aesthetics for a unique and visually stunning look.
Traditional Elegance with Gold Accents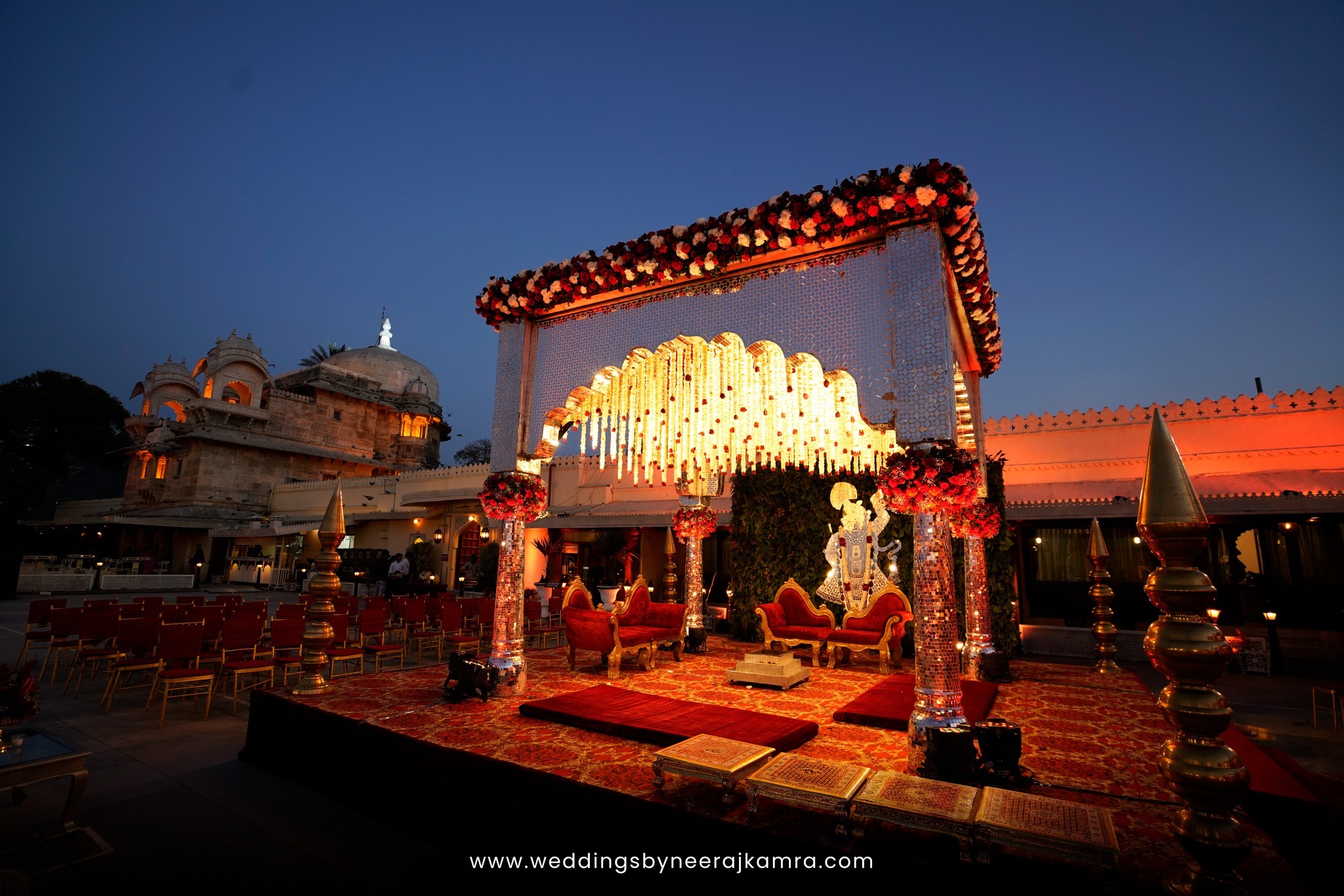 For a classic and timeless mandap decor, incorporate gold accents. Adorn the pillars, arches, and canopy with gold detailing to exude an air of royalty. Combine this with traditional elements like intricate carvings or statues to create a mandap that pays homage to India's rich cultural heritage.
Whispers of Candlelight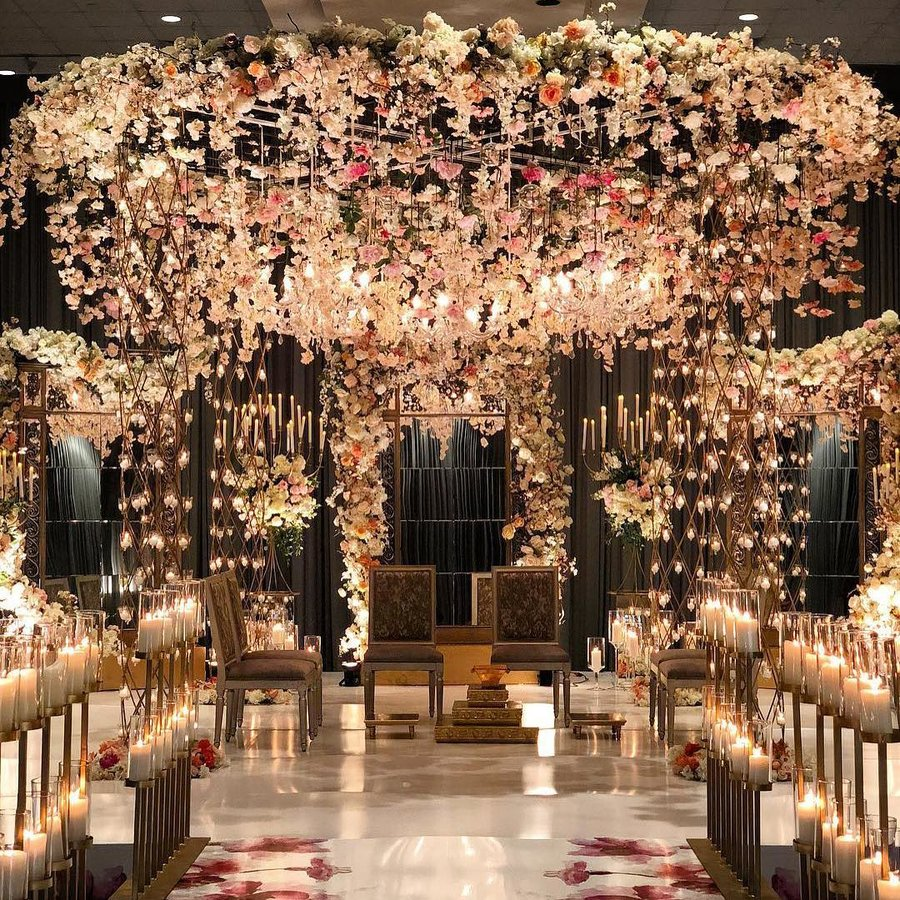 Infuse a touch of romance into your mandap with soft candlelight. Hang ornate lanterns or use elegant candelabras to create a warm and intimate atmosphere. The flickering flames will add a magical glow to the mandap, making it a perfect setting for the exchange of vows.
Fusion of Cultures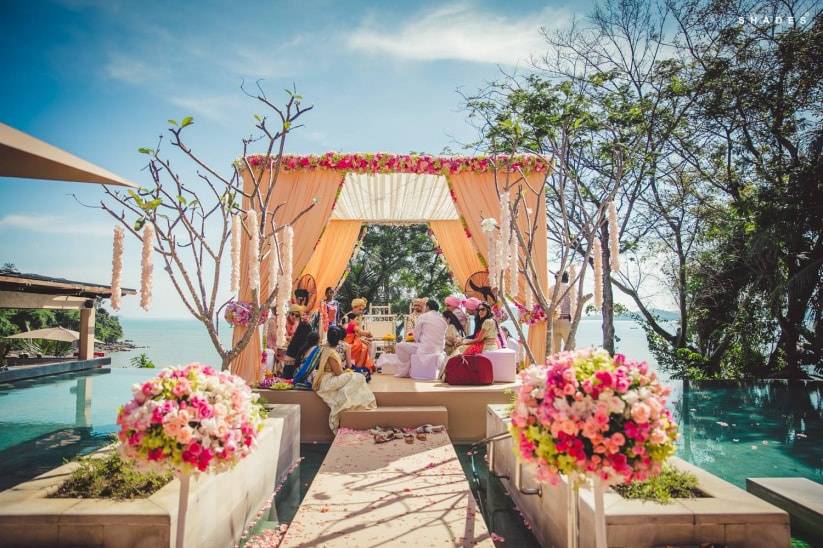 Celebrate the diversity of India by incorporating elements from different regions into your mandap decor. Mix and match fabrics, colors, and patterns to create a harmonious fusion that represents the unity of two families coming together.
Modern Minimalism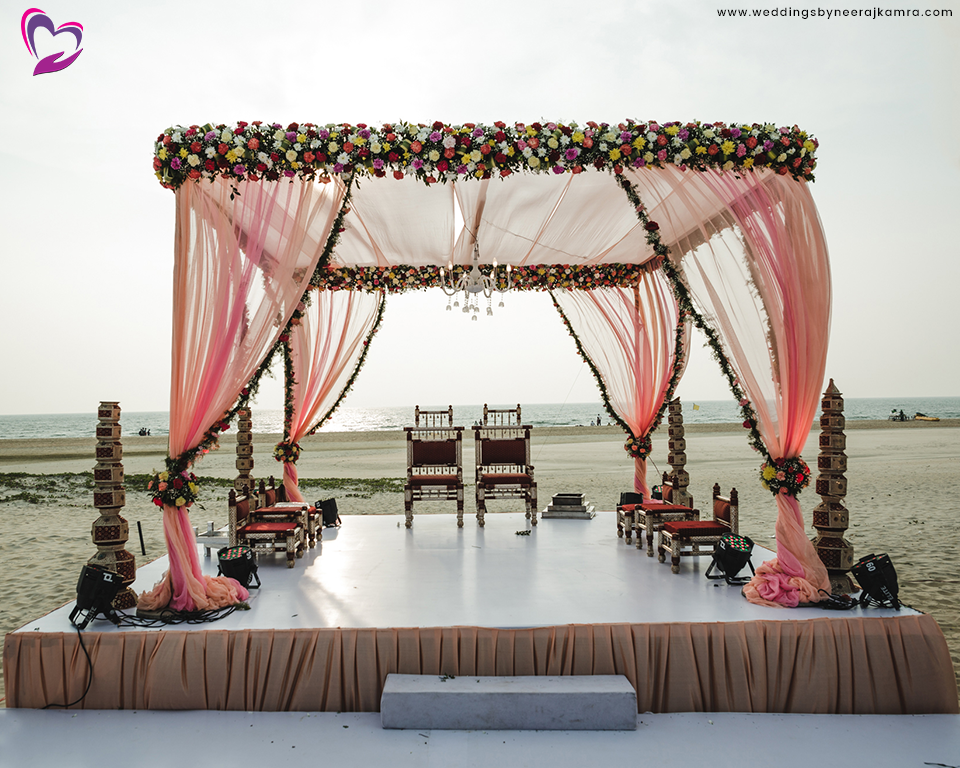 Embrace the beauty of simplicity with a modern and minimalistic mandap design. Clean lines, neutral tones, and subtle decor elements can create a sophisticated and contemporary look. This style not only exudes elegance but also allows the focus to remain on the couple and the sacred rituals.
Enchanting Lighting Effects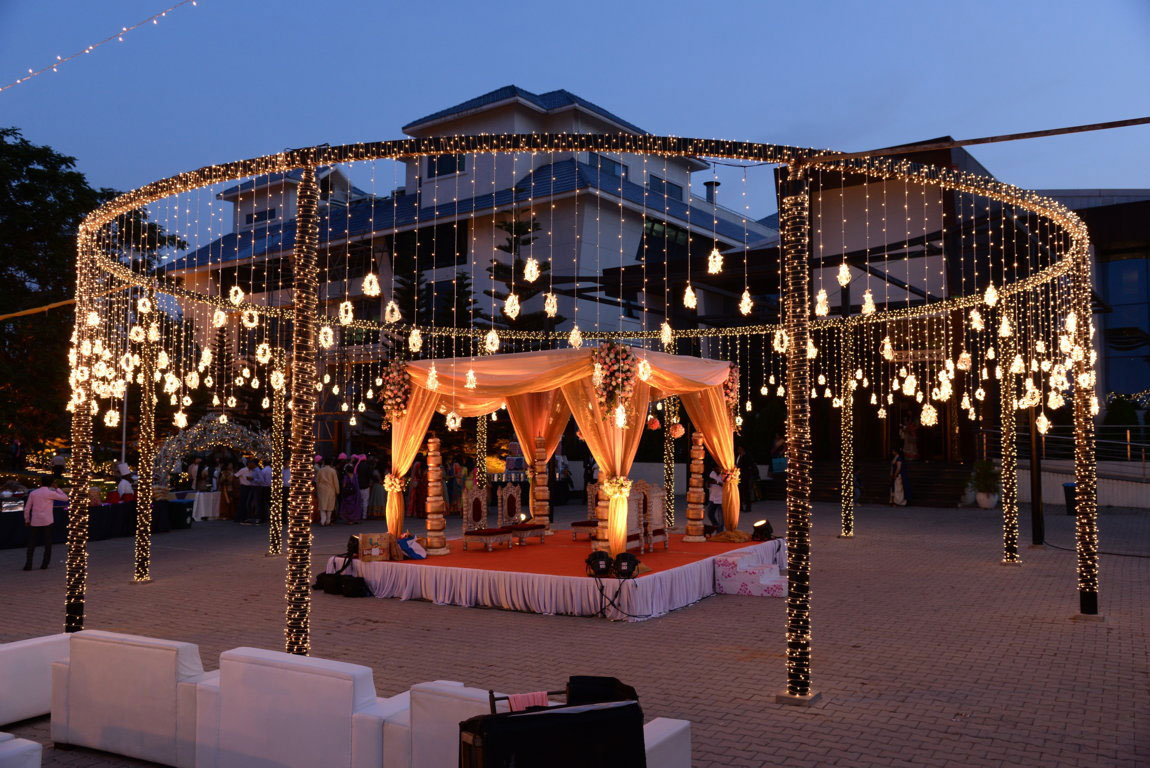 Elevate your mandap decor with mesmerizing lighting effects. Incorporate fairy lights, LED strips, or hanging bulbs to create a dreamy ambience. Consider synchronized light displays that change colors to add a touch of modernity to the traditional setting.
Conclusion
The mandap is the heart of any Indian wedding, symbolizing the sacred union of two individuals. Choosing Weddings by Neeraj Kamra for your big day means picking a top-notch decorator in Udaipur. Neeraj Kamra and his team are really good at paying attention to all the little details that make your wedding special. If you want your wedding to be like a beautiful piece of art, they're the ones to go to. The best wedding decorators in Udaipur.