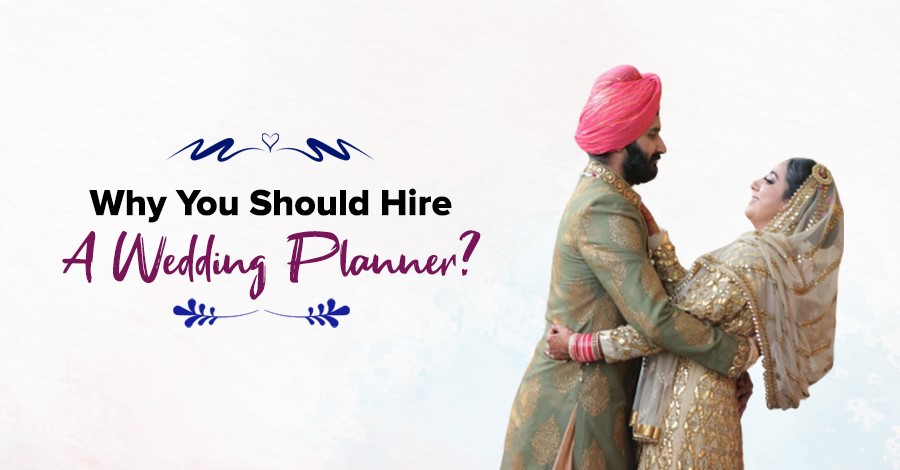 Stress-Free:
It is a major reason and benefit to hire a wedding planner. Hiring a Wedding planner gives you the liberty to enjoy your wedding without worrying about anything. They take everything on them and avoid the last moment delay. And they deal with other vendors and manage them so you can enjoy the wedding.


Help Save Money:
When you think of hiring a wedding planner initially you think it's costly but it is just an investment at the end you save money with their help because many vendors have good relationships with them that can provide you a special discount. Hence they can plan the wedding within your budget.


Industry Expertise:
Wedding Planners understand every ins and outs elements of wedding planning. They do everything to make your dream come true on your special day from start to finish. Hiring a wedding planner with experience is beneficial as we have 7 years of experience and we are one of the best wedding planners in Udaipur.


Problem Solving Becomes Easier:
Wedding planning is not an easy thing. It takes a lot of time to plan everything with accuracy and It is normal to have last-minute glitches during weddings. To avoid those glitches, you can rely on experienced Wedding planners.

Hiring a wedding planner avoids all glitches but if you have any issues on the wedding day you have a wedding planner to resolve it quickly.


Value your money:
As wedding planners have a significant amount of experience in the industry, they can help you fix a budget for your wedding and list down the various ideas you could within the fixed budget. As they know what is the priority or important for a wedding. And they know all tricks to manage the things in the budget as they have industry experience.


Idea Execution:
A perfect wedding is a dream of every single person. They have a lot of expectations, and Wedding planners will patiently listen to your wedding ideas and offer you an ideal solution based on your expectation to make your wedding exotic.

Hiring a wedding planner should be done before at least 6 months of the day. So if you plan a destination wedding he can listen to what you desire from your wedding.
Looking for a wedding planner already, are we? Call us at 99285 44555 and let's get started on your wedding planning!

Weddings by Neeraj Kamra - a renowned destination wedding planner in Udaipur - is here to your rescue. With our immensely experienced team of professionals, a plethora of vendors in its networking ensures that you have a memorable wedding. Entrust Weddings by Neeraj Kamra - a leading wedding planner in Udaipur for a fun-filled wedding.
Visit: https://www.weddingsbyneerajkamra.com/