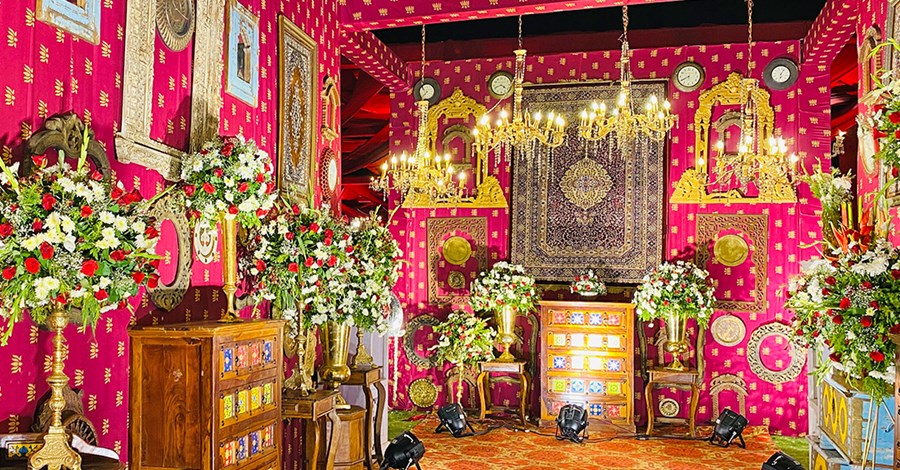 Introduction
Are you dreaming of a perfect wedding day that is both magical and stress-free? Look no further, because Neeraj Kamra, the top wedding planner in Udaipur, is here to turn your dream wedding into a reality. With years of experience and a portfolio of stunning weddings, Neeraj Kamra has established himself as the go-to wedding planner in Udaipur.
Experience and Expertise
Neeraj Kamra is a seasoned wedding planner with a wealth of experience in planning and executing extravagant weddings. With a keen eye for detail and a passion for creating unforgettable experiences, Neeraj Kamra has successfully planned weddings for clients from all around the world. Whether you have a traditional Indian wedding in mind or desire a contemporary celebration, Neeraj Kamra can bring your vision to life with style and finesse.
Customization and Personalization
One of the key factors that set Neeraj Kamra apart from other wedding planners is his dedication to customization and personalization. He understands that every couple has unique preferences and desires for their wedding day. That's why he takes the time to get to know each couple personally, listening to their ideas and translating them into a breathtaking reality. From choosing the perfect venue to designing the theme and décor, Neeraj Kamra ensures that every element of your wedding reflects your personal style. Best destination wedding planner in Udaipur.
Attention to Detail
Planning a wedding involves numerous intricate details, and Neeraj Kamra leaves no stone unturned to ensure that every aspect of your special day is flawless. From organising transportation for your guests to creating a comprehensive timeline, he takes care of it all. Neeraj Kamra's meticulous approach and attention to detail guarantee that your wedding day runs smoothly, allowing you to focus on making memories and cherishing every moment, best destination wedding planner in Udaipur.
Oberoi Udaivilas: A Palace of Grandeur
When it comes to fairy tale weddings, the Oberoi Udaivilas in Udaipur reigns supreme. This majestic palace, nestled on the banks of the serene Lake Pichola, is a symbol of opulence and grandeur. Its regal architecture, adorned with intricate carvings and exquisite details, transports you to a world of luxury and romance. The breathtaking views of the lake and the surrounding Aravalli hills create an ethereal ambiance that sets the stage for an unforgettable celebration of love. With its impeccable hospitality and attention to every detail, Oberoi Udaivilas ensures that every moment of your special day is filled with magic and splendour. From lavish wedding ceremonies to enchanting receptions, this iconic venue is a haven where dreams truly come true.
Vendor Network
Neeraj Kamra's extensive network of vendors in Udaipur and beyond is another reason why he is the top choice for planning your dream wedding day. From photographers to decorators, caterers to makeup artists, he has handpicked a team of talented professionals who are experts in their respective fields. With this strong network, Neeraj Kamra ensures that you have access to the best in the industry, guaranteeing exceptional services and a flawless overall experience.
Vendor Network
Planning a wedding can be an overwhelming task, especially when you have a busy schedule and limited time. Neeraj Kamra understands this and takes on the responsibility of handling all the logistics, coordination, and management involved in planning a wedding.
Your dream wedding day is just a step away with Neeraj Kamra, the best wedding planner in Udaipur. With his experience, expertise, and attention to detail, he can turn your vision into a magical reality. So, take the stress out of wedding planning and trust Neeraj Kamra to create an enchanting experience that you and your guests will cherish forever. Book your dream wedding day with Neeraj Kamra and let the magic unfold.