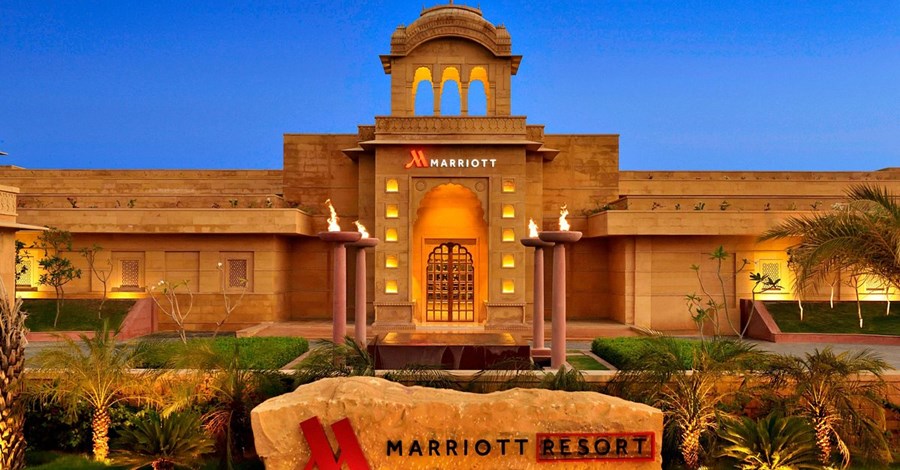 When it comes to planning a wedding, finding the perfect location is key. You want a place that not only looks beautiful but also has all the amenities and services you need to make your special day unforgettable. That's where Marriott Resort Jaisalmer comes in. With its stunning location, luxurious amenities, and ultimate service, this resort is the perfect place to plan your picture-perfect wedding.
Located in the heart of the Thar Desert, Marriott Resort Jaisalmer offers a breathtaking setting for your wedding. Picture saying your vows in front of the magnificent Jaisalmer Fort, among the beautiful dunes of Jaisalmer. The resort's beautiful gardens, courtyards, and poolside areas provide the perfect backdrop for your wedding photos, ensuring that your memories will be captured in the most stunning way possible.
But a beautiful location is just the beginning. Marriott Resort Jaisalmer also offers a range of amenities and services to make your wedding day stress-free and unforgettable. The resort offers a staff of skilled wedding planners that will work closely with you to design a wedding that is tailored to your unique requirements and tastes. From the menu to the decorations to the entertainment, everything will be tailored to your vision and style.
The resort also provides a variety of accommodations for you and your guests to enjoy. The luxurious rooms and suites are designed to provide maximum comfort and relaxation, with all the modern amenities you need to make your stay enjoyable. And for those who want to indulge in some pampering before the big day, the resort's spa offers a range of treatments and services to help you look and feel your best.
When it comes to food and drink, Marriott Resort Jaisalmer has you covered. The resort's restaurants and bars offer a range of cuisines and beverages to suit every taste and occasion. Whether you want a formal sit-down dinner or a more casual buffet-style meal, the resort's culinary team will work with you to create a menu that reflects your preferences and dietary requirements.
The resort's ballroom and outdoor venues provide the perfect setting for your reception. While the outdoor venues offer stunning views and a more relaxed atmosphere. The resort's entertainment team can also provide music and other entertainment options to keep your guests dancing and having fun all night long.
If you're looking for a picture-perfect wedding location that offers luxury, comfort, and unparalleled service, look no further than Marriott Resort Jaisalmer. With its stunning location, range of amenities, and experienced wedding planners, this resort is the perfect place to start your journey of forever.