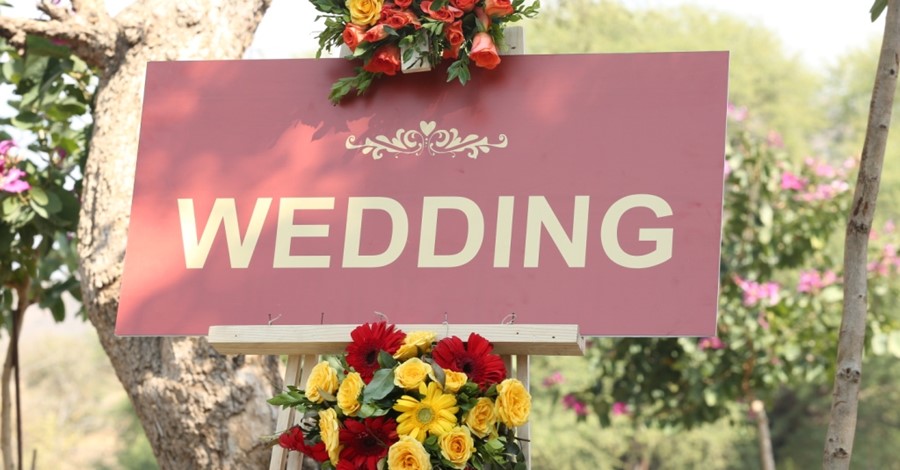 Planning a wedding sounds like a lot of fun! All you gotta do is do endless research, make kilometers long lists, remember thousands of payment details, find people who can execute your larger-than-galaxy imagination, OR- YOU CAN JUST HIRE A WEDDING PLANNER!
A wedding planner is basically your guardian angel's cameo! Now you don't have to scroll up the list of Best Wedding Decorators at 2 AM with drowsy eyes, rather just type Best Wedding Planner In Udaipur, and we're here to help!
Still not convinced? Don't worry, we've sorted it out for you. Here are 7 reasons why you should hire a wedding planner:
1. It's your big day and you deserve nothing less than a fairy tale
Well C'mon, everyone plans for this day since childhood! And it won't be fair if anything isn't quite as perfect as you wanted it to be; be it decor, to food, to accommodations, a little shortcoming can ruin your day.
Wedding Planners make sure such shortcomings never happen and your big day is truly as magical as you dreamed!
So go out and hire India's Top Destination Wedding Planner, after all, it's your day!
2. They've got the basket in your budget!
When you're someone who wants to but finds it almost impossible to stick to the budget, wedding planners have got it sorted down for you. They make sure they fit your dreamland in your desired budget!
3. When family and friends have got you in some real-time dilemma!
It's often that the opinions of your loved ones don't coincide with each other and the clash leaves you in some insomniac dilemma.
But wedding planners possess a knack to negotiate between the many, not to forget, without any frowned faces.
4. No more last moment plans jitter!
It would be really awkward if you have to suddenly leave your Sangeet to find out why your Sound System suddenly stopped working. Rather, you can leave the chip of the management on your planner's shoulder and have a fun time dancing with your bridesmaids!
5. They sort out the best crew for you
Finding trustworthy dealers and vendors who can bring your vision to reality, that too in the time of hustle-bustle is quite difficult!
Well, here's where Wedding Planners pave the way for you. With their strong contacts in this field, you can be assured and enjoy your day!
6. They are your key to comfort when you're looking for a destination wedding
If you're planning to tie the knot somewhere beyond your zone in some exquisite locations like a Seaside wedding in Goa or a luxurious Palace Wedding In Udaipur, it's a backbreaking job to deal with suppliers and vendors you've never acknowledged with!
With their years of experience, Wedding planners can easily pull a trick and get your job done!
7. When you want everyone to have a gala time
In big events like marriage, you've hundreds of guests pouring in who are all here for a good time! Planners make sure everyone gets everything, every service is up-to-date and no one has to face any sort of discomfort.
These are a few of the many reasons why you should appoint a wedding planner for your big day and put on your Kaala Chashmas and dance your way into your new lives, comfortably!