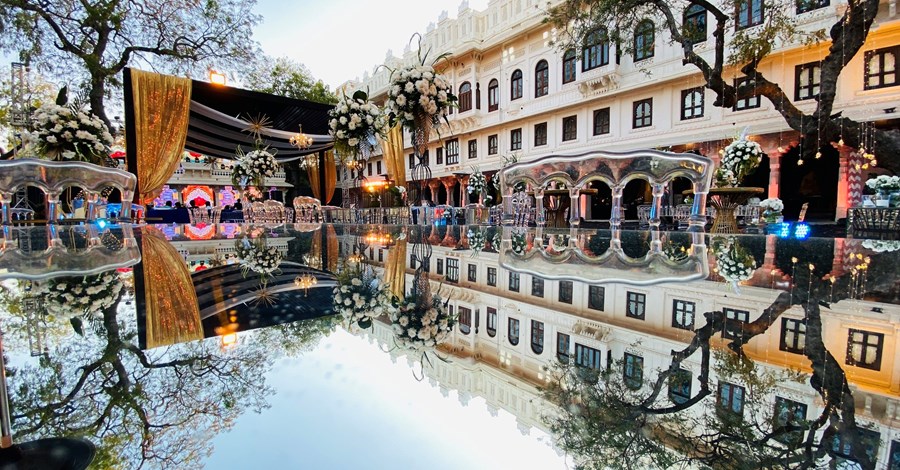 Planning a wedding can be an exciting and memorable experience. However, when it comes to a destination wedding, the challenges can multiply. Organising all the details from afar can be overwhelming and stressful. That's where hiring a wedding planner can make all the difference. In this blog, we will explore the advantages of hiring a wedding planner for a destination wedding.
Local Knowledge and Expertise
A wedding planner who specialises in destination weddings brings a wealth of local knowledge and expertise to the table. They are familiar with the best venues, vendors, and suppliers in the area. From the best florists to the most reliable photographers, a wedding planner can connect you with the right people to make your dream wedding come to life. Their understanding of the local customs and traditions can also help you incorporate unique elements into your special day.
Time and Stress Management
Planning a destination wedding alongside your regular life commitments can be overwhelming. With a wedding planner by your side, you can delegate the logistics and details to a professional. From researching and booking the best accommodations for your guests to managing transportation and coordinating with vendors, a wedding planner will take care of it all. This allows you to focus on enjoying the process and reducing unnecessary stress.
Budget Management
Having a wedding planner for your destination wedding can help you stay within your budget. They have experience in negotiating with vendors and can provide cost-effective solutions without compromising on your vision. Whether it's finding the best deals on accommodations or suggesting alternative options for decorations, a wedding planner can help you make informed decisions about your expenses.
On-site Coordination
One of the biggest advantages of hiring a wedding planner for a destination wedding is their ability to be on-site throughout the entire planning process. They can conduct venue visits, coordinate with vendors, and ensure everything runs smoothly on your special day. This level of on-site coordination is essential for alleviating any last-minute issues or concerns, allowing you and your partner to relax and enjoy your wedding day.
Personalised Touch
Every couple wants their wedding to be unique and reflect their personal style. A wedding planner can help you create a wedding that is truly personalised to you. From suggesting creative theme ideas to incorporating custom décor elements, a wedding planner can bring your vision to life. Their expertise and experience will ensure that every detail reflects your personality and love story.
In conclusion, hiring a wedding planner for your destination wedding can make all the difference in ensuring a memorable and stress-free experience. Their local knowledge, time and stress management skills, budget management expertise, on-site coordination, and ability to add a personal touch are just some of the advantages you can benefit from. So, make your dream wedding a reality by enlisting the help of a professional wedding planner.