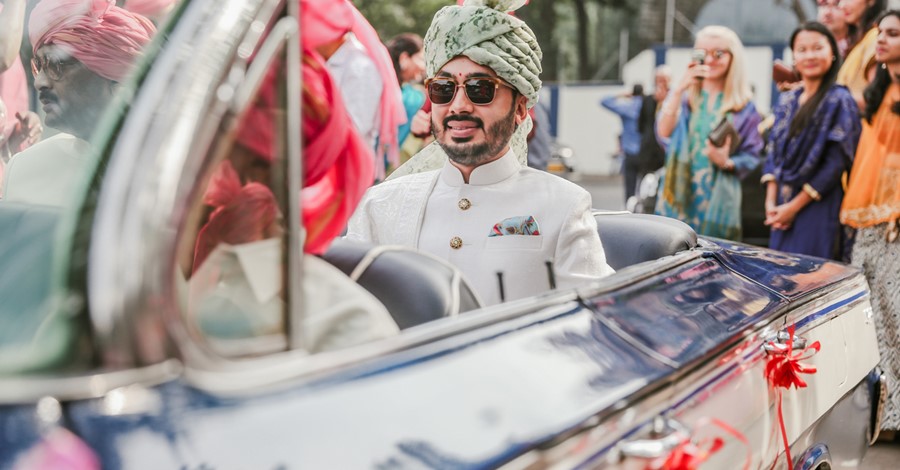 Big Fat Indian weddings are getting bigger and fatter with each passing day, and it's just not the bride stealing all the attention, our handsome Mundas aren't that far behind! From their jootis to sherwani, beards to broaches, everything about them should be on point on the big day!
And when everything is so fancy and suave, how can the entry be any less grand!
So here you go, boys! We bring to you top 5 unique ideas for arriving at your wedding in style!
1.Bow Down To The Majesty
Nothing gives more Maharaja Feels than arriving on an elephant's back adorned in your wedding splendor! So if you're looking forward to a palace wedding in Udaipur, you know how to turn heads *wink wink*
2. Brrrrr Brrrr Hurraaah!
The eternal love guys share with their bikes needs no introduction! And what is better than starting your new love journey with your constants?!
3. Bhai Hai Tu Mera!
Get your boy gang some matching headgear and complementing sunglasses, learn some synchronized quirky moves and voilla! Here comes the boy band stealing all the limelight! Take care of your slipping hearts ladies! ;)
4. Prince For A Day
If you're a seeker of royalty and class, then going for a chariot or a vintage car to arrive at your wedding spot is just the best option for you! Yep, that's your ride to your royal wedding in Udaipur!
5. All The Way From Saat Samundar Paar
Well…WOW! If you're planning for a beach wedding or a lakeside wedding, then arriving in a boat bedecked with flowers and shimmer will surely leave the guests awestruck!