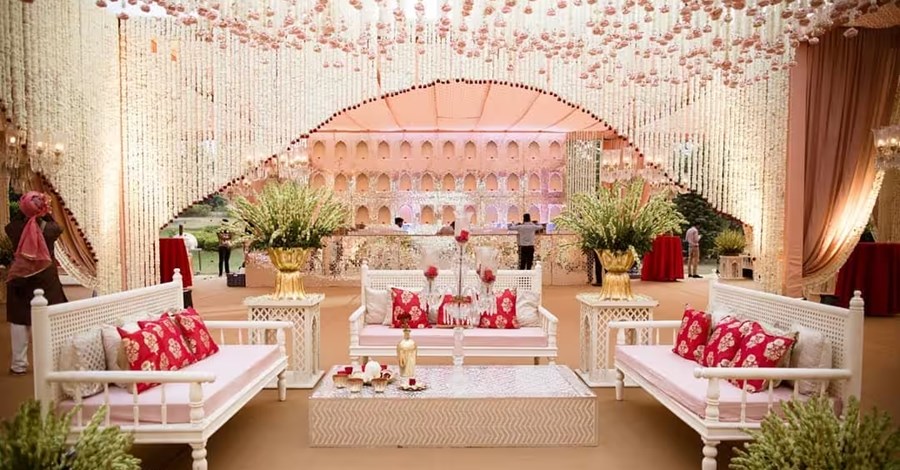 Trending Ties: Unveiling the Top Wedding Themes of 2023
The vibrant tapestry of Indian weddings is a captivating blend of tradition, opulence, and modernity. As we step into the wedding season, the wedding landscape is adorned with fresh and innovative themes that promise to make every ceremony a visual spectacle. Let's unravel the top Indian wedding themes that are stealing the spotlight this year.
The Lucknowi Theme
Embrace the timeless elegance of the Lucknowi theme, inspired by the cultural richness of Lucknow, India. Soft pastels, intricate chikankari embroidery, and ornate jharokhas set the stage for a wedding that echoes the grace and sophistication of the city's nawabi heritage. The air is filled with the aroma of kebabs and the sounds of classical music, creating an ambiance that transports guests to the regal charm of Lucknow's royal era. It's a celebration that seamlessly weaves tradition into the fabric of love.
The Royal Rajputana Glamour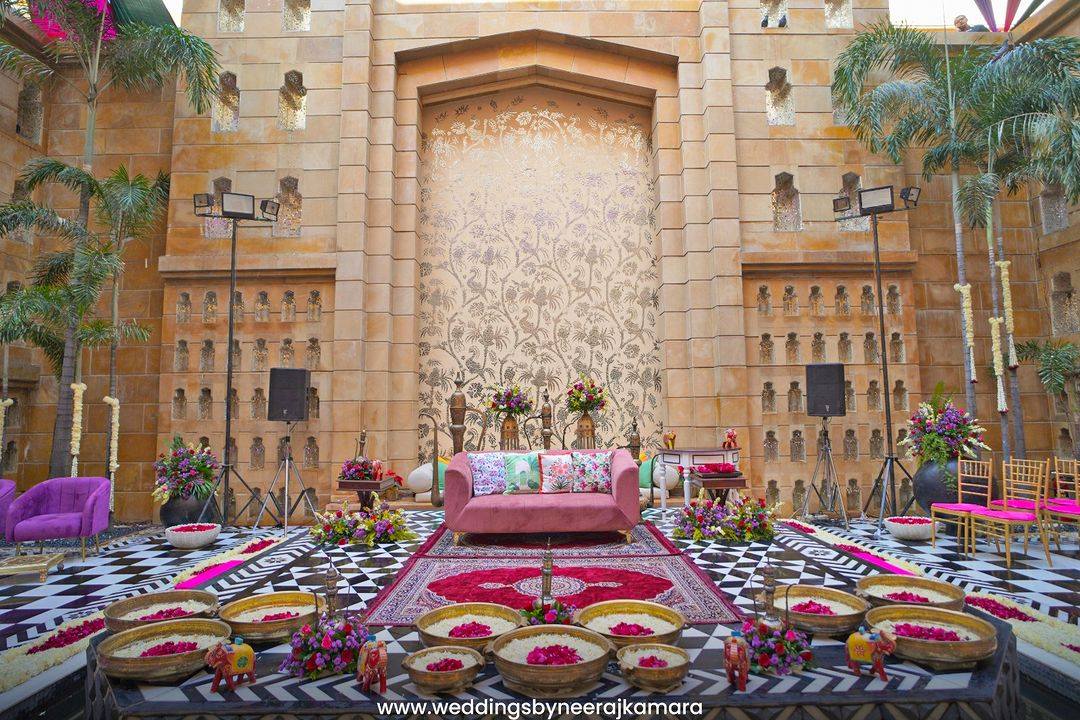 The Royal Rajputana Glamour theme transports you to a realm of richness, where every detail oozes regal splendor. Rich jewel tones, elaborate Rajasthani architecture, and towering elephant themes create a regal extravagant mood. Gold highlights and classic bandhani textiles offer a hint of timeless elegance, while extravagant decorations pay attention to the Rajput era. It's a wedding theme that takes guests to Rajasthan's majestic landscapes and palaces, weaving a tapestry of luxury and tradition.
The Vintage Theme
Step back in time with the Vintage Theme, where old-time charm takes center stage. Imagine soft colors, antique stuff, and classic decorations that make you feel like you're in a cozy, old storybook. It's like bringing a touch of the past to your big day! Think about vintage furniture, timeless accessories, and an overall vibe that feels warm and nostalgic. Your wedding becomes a sweet blend of history and romance, creating memories that feel like a beautiful old movie.
The Modern Casual Theme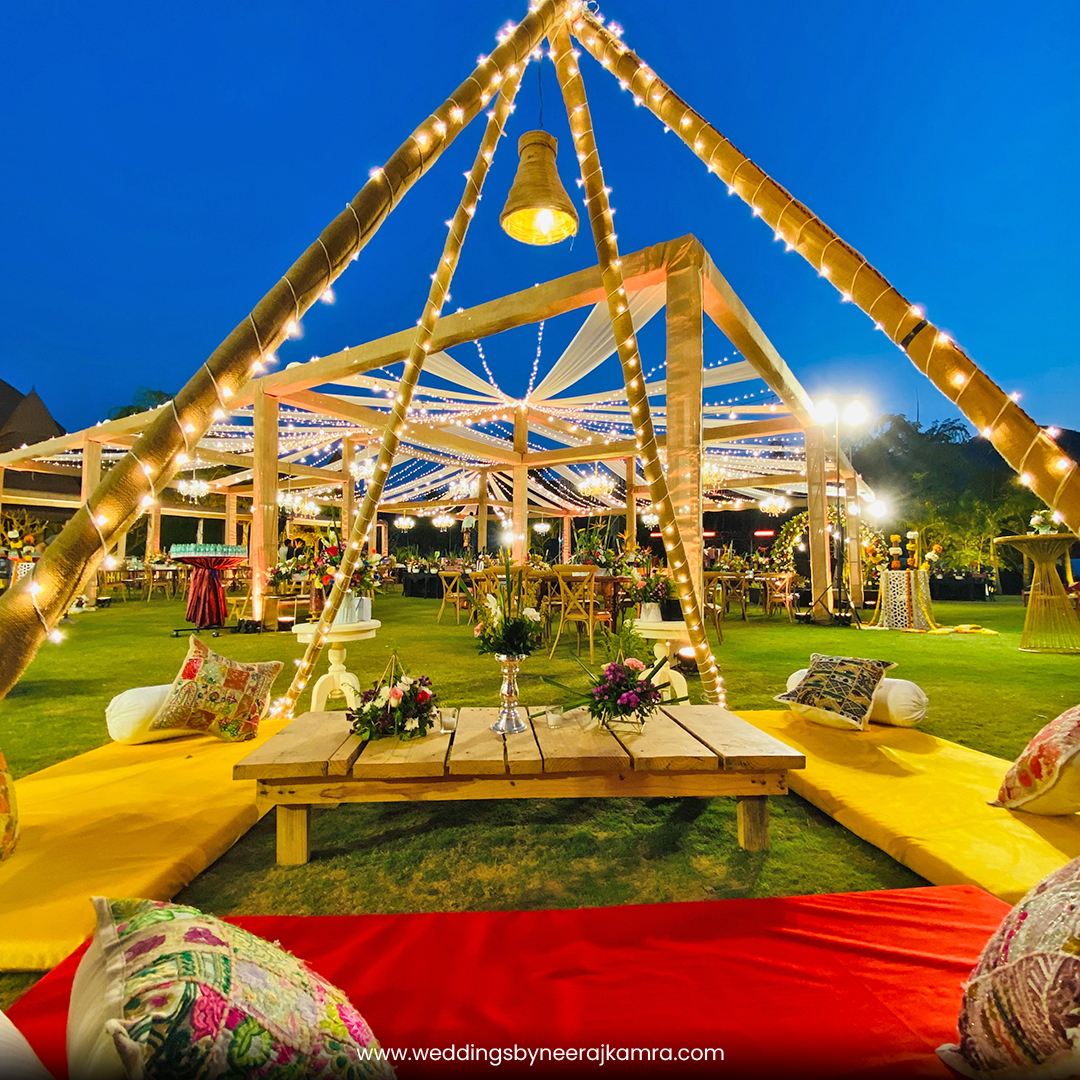 Keep it cool with the Modern Casual Theme! Imagine a laid-back vibe, sleek designs, and chill decorations that make everyone feel comfy. Think of it like a modern, easygoing party where everyone can just relax and enjoy. Simple lines, neutral colors, and a casual atmosphere make it perfect for a stress-free celebration. Your wedding becomes a modern and casual affair, creating memories that are all about fun and togetherness.
The Bollywood Theme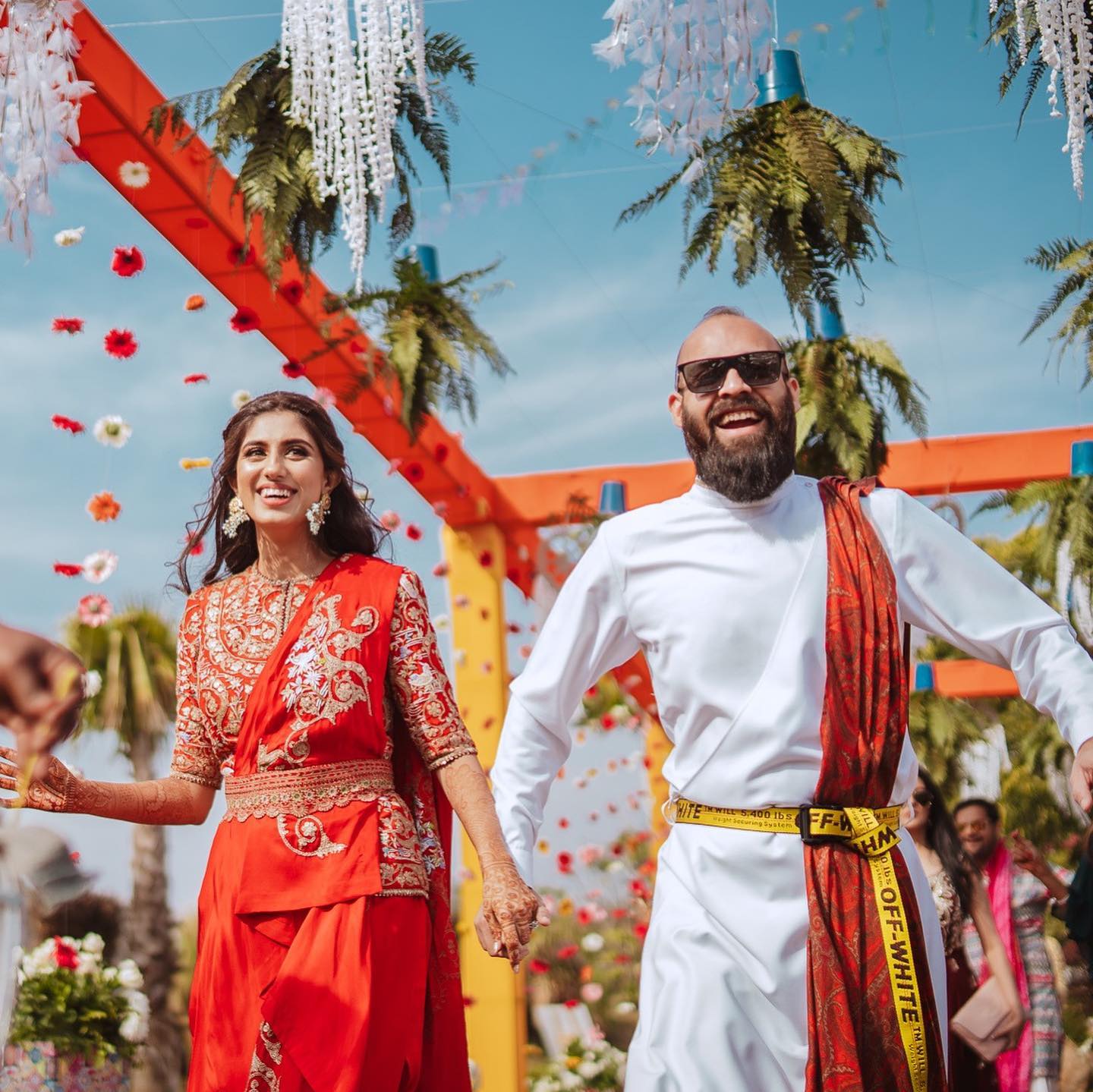 Get ready for a Bollywood blast with the Bollywood Theme! Imagine vibrant colors, flashy designs, and loads of dancing. It's like bringing the glitz and glam of Bollywood right to your wedding. Think about lively music, colorful outfits, and a whole lot of drama! Your wedding turns into a movie-like celebration, full of energy and excitement. Get ready to dance to your favorite tunes and feel like a Bollywood star on your special day!
Elevate your wedding dreams to grandeur with Weddings by Neeraj Kamra. Our expertise lies in turning your vision into a spectacular reality, ensuring every moment of your special day is etched in memories of grandeur. Book your journey with Weddings by Neeraj Kamra, the best destination wedding planner in Udaipur.