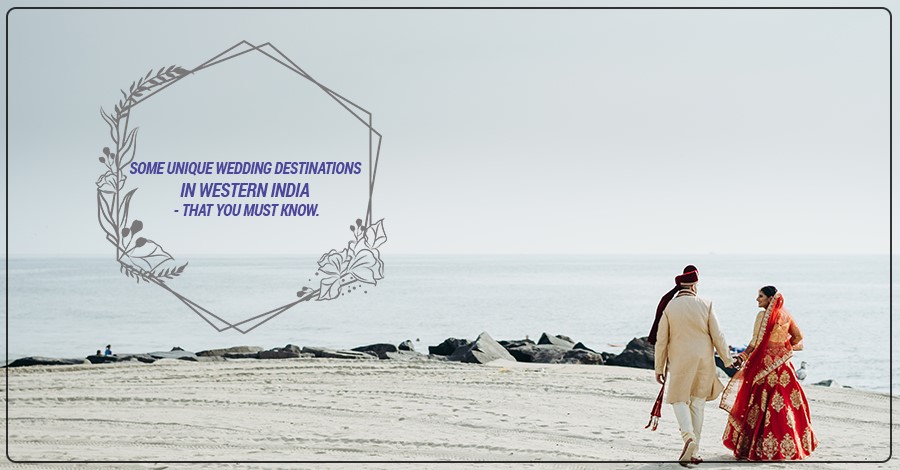 Wedding!
Hey, Hope you all are doing well.
When you hear the term 'wedding', a great and grand celebration hovers your mind. But alas! This pandemic has ruined all such celebrations and gala. For once, we can compromise on many things. But when it comes to a wedding – which is once in a life event, we don't want to take chances. After all, Yeh Zindagi Na Milegi Dobara and ye Shaadi Bhi Na Hogi Dobara.
So, to make your wedding a 'worth remembering event' perfect planning is essential. Furthermore, to make your wedding celebration cheery in this pandemic time, planning holds paramount importance. And that's exactly where Weddings by Neeraj Kamra – the best wedding planner in Udaipur – comes to your rescue.
When you start planning for a wedding then the destination is the first thing you finalize. And India has numerous destinations to have a grand wedding. But destinations should be easily accessible, it should have almost all types of connectivity facilities. Hotels or resorts have availability and the place should be surrounded by nature. For these reasons, Western India is more famous for wedding locations like Udaipur, Jaipur, Jodhpur, and Goa. But here we are going to mention that unique wedding destination in the western area which you may not know about.
Rajasthan:
Rajasthan is one of the famous destinations for weddings. It has various venues to have your nuptial ceremony but Bikaner is one of the destinations which is underrated, but the best and unique venue to have your luxury wedding. Bikaner has perfect connectivity from bus, railways and now it has an airport facility which makes it a more convincing place. The food of Bikaner is famous among all the destinations in Rajasthan for its flavors, look, and the warmth with which it is served in this part of Rajasthan. So all we know that weddings without desserts are incomplete and Bikaner is famous across the world for its Indian desserts. And yes, we can't forget the globally ubiquitous Bhujia which was first made here in 1877. This place is also famous for its savories and chaats.
Hotels and venues for your nuptial in Bikaner, you have many options and all are perfect, have seen all of them in person, in the past, are The Laxmi Niwas Palace, The Lallgarh Palace, Narendra Bhawan, Maharaja Ganga Mahal hotel with nice rooms, beautiful venues, all for winter weddings. You have multiple choices for the venue according to your budget to accommodate crew, guests. One can look at 300 guests to be invited and looked after comfortably during a wedding celebration in Bikaner.
Bikaner will be the perfect unique experience for a heritage and palace wedding with a desert experience.
Maharashtra:
Many young couples have a desire to get married in the vineyard in France, Spain, or Italy. But as of now, considering the pandemic situation, it is not safe to travel let alone planning your destination wedding. So one can offer them the vineyard in Nashik as an alternative. Though these vineyards in Nashik is trying to attract the gaze of wedding planners and couples for now. And, I think this is the ideal opportunity for them to turn into a more marketable destination and service provider.
The Sula vineyard situated near a beautiful lake. It has a wide range of luxury and decent accommodation but it also has a variety of venues including an amphitheater and acres of lush green lawns.
Envision the best of wines being served directly at the vineyard during your special day. Such a wedding will be more experiential than any city wedding, without a doubt.
Nashik is just 180km away from Mumbai airport and railway connectivity is very good to this venue.
Gujarat:
Wildlife and forests offer an exceptional encounter for couples looking for luxury and revelry immersed in nature. Gir forests in Gujarat are a world-well-known national park and sanctuary for lions and other wildlife and in the hotels and resorts close by, wedding planners will discover enough scope for making a vital private wedding experience.
Gir has venues for accommodating your guests like Gateway Gir Forest Hotel by Taj, The Fern Gir Forest Resort, Saavaj Resort. Ahmedabad is the nearest city and Gir has good railway connectivity.
Wrapping Up
India is teeming with amazing, affordable, lavish, and luxury wedding destinations. But the wedding destinations in the western part of the country are sure to make your wedding the talk of the town. Choose one of these wedding destinations to make your wedding celebration memorable. And if these destinations baffle you, Weddings by Neeraj Kamra is always there to lend you a helping hand.