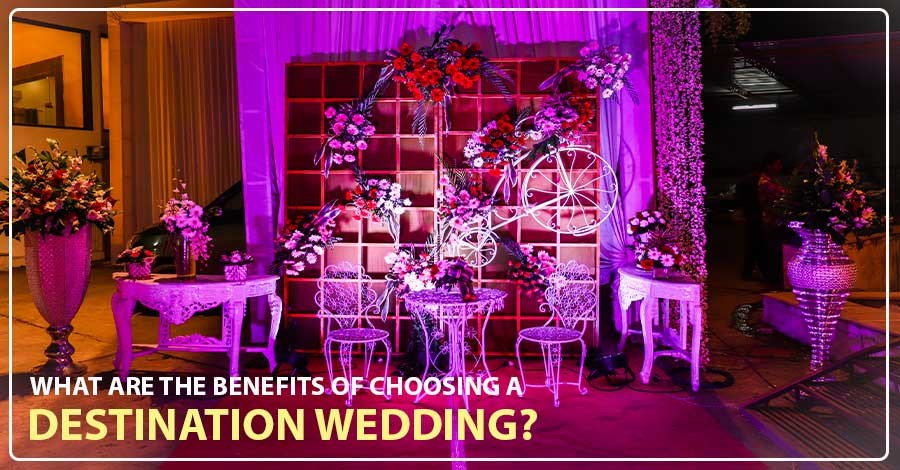 Weddings are the dream of everyone's life and to be hosted with the latest trend. And destination weddings are in a boom, but why? I don't think this question needs an answer. Everyone knows why a destination wedding is in trend. But many couples think that it will increase their cost, travel can make it more complex, and last but major though that it will affect their work. To avoid all these thoughts and tension, you can hire a destination wedding planner in Udaipur, Rajasthan, India, which manages your budget, travel, and takes all stress.
Benefits to choose Destination Weddings are:
Stress-Free Wedding:
Your decision of hiring a professional wedding planner makes you stress-free by taking care of entire arrangements. Start from booking the flight tickets and finalizing the most exotic wedding venue of your choice by smashing the best deal. You don't have to think about anything and enjoy your loved ones every moment of your wedding ceremony. As soon as you get off the plane, the wedding coordinators will take care of everything.
No Unwanted Guests:
It may sound harsh, but many guests you invite won't attend your wedding with a golden heart, and if you plan a destination wedding, you may cut some of them out. And every family guest has their version of a perfect wedding that could mess up things. So wedding planning to be done with your close ones because the wedding is an intimate affair between you, your partner, and your parents.
They Are Budget Friendly:
Many of our customers had this issue of what if they go out of budget if they sign up for a destination wedding when they visited our wedding planning company for the first time. In a small group of relatives, friends and loved ones, destination weddings always happen. Considering the amount of money you have to pay for approx 150 guests at a traditional wedding, a destination wedding will save you unnecessary costs and provide extra benefits.
For example, a wedding in Thailand is lovely and can also turn into your honeymoon place. You can schedule a wedding followed by a reception and week-long honeymoon plans with several wedding planners. Therefore, a destination wedding is not costly, and it prevents you from spending on items that are not-so-important.
You have plenty of time to enjoy:
A home town wedding consumes a lot of time in meeting and greets from the guests you have rarely met, or you will meet them for the first time. A destination wedding is more like a holiday where you, your partners and each other family get time to know one another. There will be documents to be completed so that experts can advise the couples to arrive 2-3 days before their wedding so that the paperwork is done on time and then with their family and friends they can have fun.
Weddings By Neeraj Kamra is the professional and well-experienced wedding planner in Udaipur since 2008. We take all your tension on us and make your wedding hassle-free. Contact us for more information @ +91-9116660016, info@weddingsbyneerajkamra.com
Click below for more:
summer wedding theme ideas | Professional Wedding Planner In Udaipur | Chunda Palace Wedding cost | Upcoming wedding destinations in Udaipur in 2021 | How to deal with wedding day stress | Udaipur Destination wedding cost | Wedding cost at Ananta Resort & spa | Wedding cost at Umaid Bhawan | Wedding cost at Taj Aravali Resort and spa | Wedding cost at The Oberoi Udaivila | Wedding cost at Jag Mandir Palace | Best Destination wedding venue in India in 2021 | How to plan your Destination wedding in Udaipur in 2021? | Why choose Udaipur as your destination wedding venue? | Ideas for Wedding in Winters | Plan 2021 Stunning Wedding At Udaipur With The Royal Outfit | Some unique wedding destinations in Western India - That you must know.