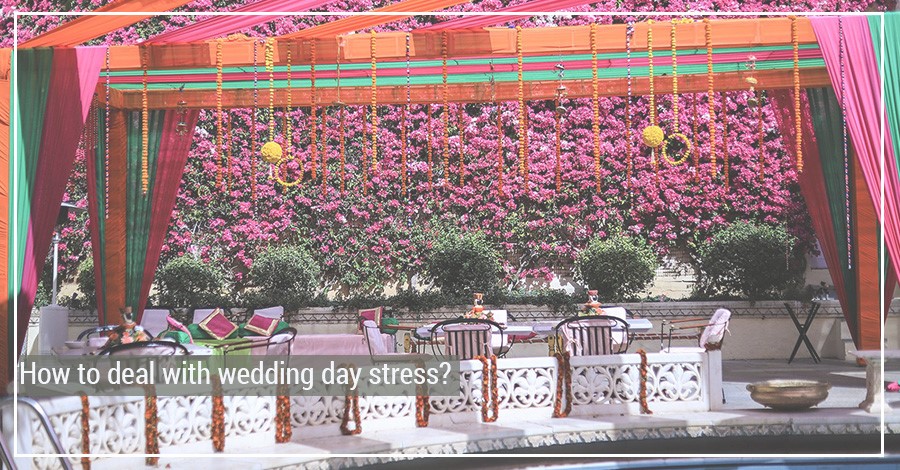 Khamma Ghani
Hope you all are good.
Pandemic has stopped us to do many celebrations and one of those is the wedding ceremony. Many people have done this in the pandemic but major of them have postponed their nuptials to enjoy with the whole family. A wedding is just not an event, it is the starting of a new life for two families. Every couple has dreamed of a fairytale wedding and all the family members make the efforts to make it like what they dreamed of. But wedding planning is not as easy as every small thing needs to be monitored. If you look at all this, then you can't enjoy the wedding, and some last-minute glitches can be there as you don't have that much experience. And that wedding day stress can affect your peace of mind. To avoid all the glitches and stress many hire an experienced wedding planner so you don't have to worry about anything. The wedding management company takes care of your budget and deals with all issues like logistics, decor, catering, photographer, etc.
When you hire an experienced Wedding organization doesn't mean it can plan only in their native area. They can plan where you want to have your wedding but choosing the planner is to be perfect. When you think of hiring a planner then Weddings by Neeraj Kamra well-renowned experienced destination wedding planner in Udaipur can help you to come out of the stress.
Type of stress you can have and how can a wedding planner help you to overcome?
Finalizing Destination:
When we hear about this stress it sounds like it is not stress we can finalize it easily. But it is the biggest stress you have to finalize the venue in your budget and which can full fill all your dream from your special day which is difficult. A wedding planner helps you by suggesting venues according to your dream and guide you with many ideas.
Wedding Dress:
This is also big stress, many of you can get confused about what to be the perfect outfit for your day. An experienced planner guides you according to the wedding theme which outfit will be perfect for you.
Wedding Decor:
Decor plays an important role in your wedding guest's first impression start from decor, so it much perfect. If you planning a wedding on your own, then you should take care of all the settings, and many other things which not possible that lead to stress. If you hire a wedding planner then all the stress of theme and decor planning is taken by them according to your thoughts and some of their experienced inputs.
Food:
This is a major part of any wedding ceremony. If food is delicious then everything can be managed because every guest rate wedding according to the food taste. And here the wedding planner helps you by suggesting the best catering as they have experience in this field and can provide you with a cost cut as they have a connection.
Click below for more:
Umaid Bhawan palace wedding cost | Oberoi udaivilas wedding cost | chomu palace wedding cost | Rambagh palace wedding cost | Samode palace wedding cost | Alila diwa goa wedding cost | taj Aravali Udaipur wedding cost | aurika Udaipur wedding cost | wedding planner in Udaipur | Ananta Udaipur wedding cost | Jai mahal palace Jaipur wedding cost | Lalit goa wedding cost | Leela goa wedding cost | Zuri white sands wedding cost | Le Meridien Jaipur wedding cost | goa destination wedding cost | jag mandir Udaipur wedding cost | Leela Udaipur wedding cost | ramada Udaipur wedding cost | destination wedding planner in Udaipur | royal wedding planner in Udaipur | destination wedding in Udaipur | Chunda Palace Wedding Cost | Wedding Planner in Jaipur | Wedding Venues in Udaipur | Wedding Venues in Goa | Wedding Venues in Jaipur | Udaipur Destination wedding cost