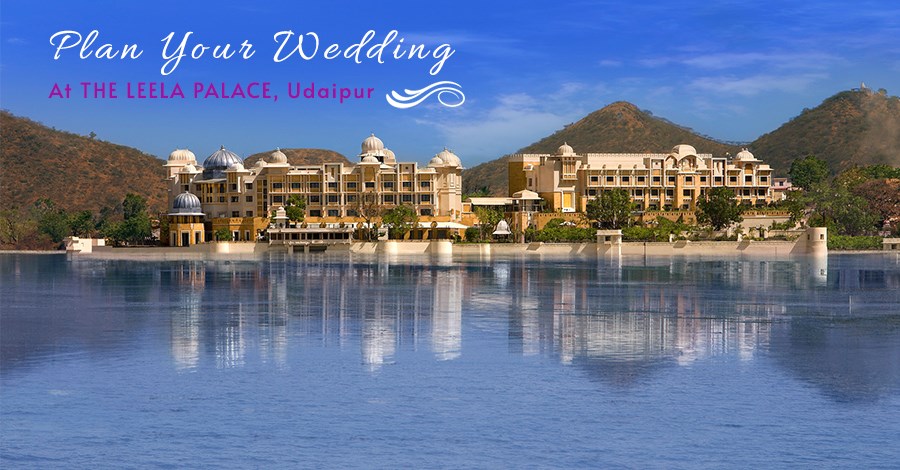 Destination Wedding At Leela Palace Udaipur
Plan Your Destination Wedding at Leela Palace Udaipur. The Leela Palace Udaipur is a Modern Luxuriate Palace situated at the lakeside location of Tranquil waters of the Lake Pichola, Udaipur - City Of Lakes.
A wedding in Udaipur is like a dream come true! It contains more than 100 palaces and hotels, which means you will be surrounded by choice!
'The Leela Palace', however, is one of the most popular and maybe the most luxurious. There have been many weddings organized here, yet it still appears to be a new location due to their efforts in customizing celebration areas to your requirements.
When it comes to the Royal Destination Wedding at the Leela Palace, Udaipur, Which is one of the most popular and maybe the most expensive five-star hotels serving guests a delightful experience with its top-notch services.
The Leela Palace Udaipur is among the top destination wedding venues with beautiful Lakeview combined with modern amenities, making every occasion memorable and extraordinary. This five-star palace cum hotel is spread over thousands of acres, has ample space for small and large gatherings, and allows guests from every part of the city to enjoy special occasions.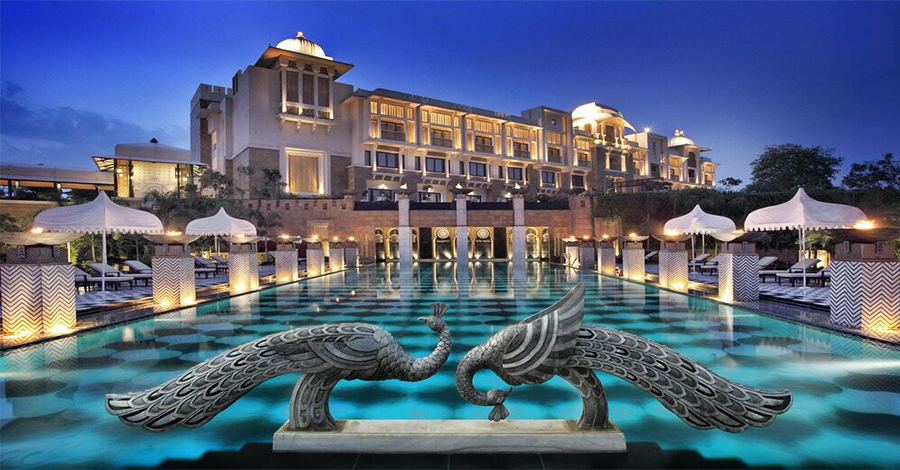 Leela Palace Udaipur Wedding Cost
To Know Approximate Leela Palace Udaipur Wedding Cost. Let's host your wedding ceremonies at The Leela Palace Udaipur, which will be cherished lifelong. For your destination wedding, The Leela Palaces, Hotels & Resorts provides an unparalleled luxury between the city of lakes with a vibe of rich culture & romance. With multiple rooms & suites, and a variety of spectacular indoor & outdoor venues With massive pillars and intricate works on the walls, it becomes a perfect match for the Indian tradition and contemporary conventions. All you need to choose is The Leela Palace Udaipur's best wedding package.
With a guest list of 175 pax approx, for 80 rooms x 2 nights The Total Expenses for the Leela Palace Udaipur wedding cost will be - 2Cr INR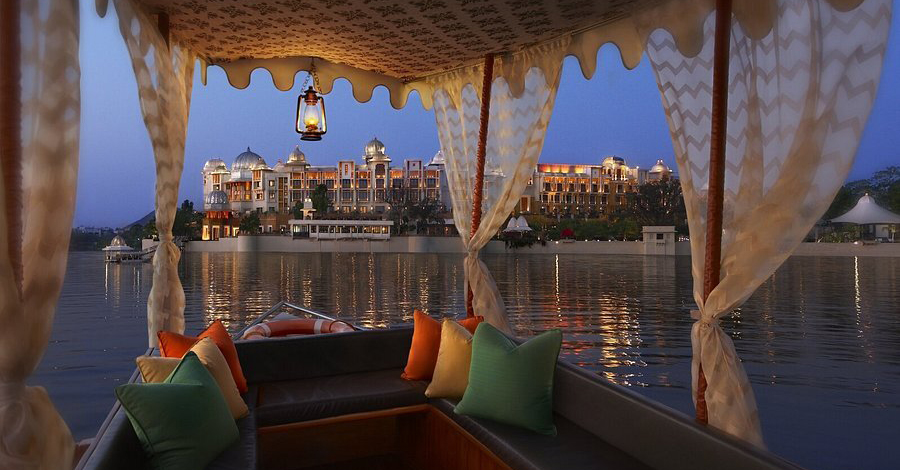 The Leela Palace in Udaipur is one of the top wedding venues in Rajasthan. Here is an approximate cost for a destination wedding at Leela Palace Udaipur, based on each person's stay, which is an average cost per room ranging from 30K to 60K INR, and an estimated cost of food: Lunch costs 2500-4000 INR, while dinner costs 3500-6000 INR.
Wedding Decor –
1. Mandap: Take advice from your wedding decorator for setting up an ideal mandap.
2. Table and chairs: Proper Seating Arrangement with correct count for all the guests to avoid any discomfort.
3. Aisle: The Leela Palace Udaipur is nothing less than a palace, and setting up your beautiful aisle in its lush gardens is a dream come true.
4. Centerpieces: Elevate the event's aura by placing some marvelous centerpieces vases for your wedding decor.
5. Stage: the stage is an area of focus. It must decorate beautifully
6. Dance floor: Set up a dance floor with essentials as per your need
7. Lighting: Make sure your lighting is proper. The palace looks nothing less than dreamy in hues of golden.
8. LED: Add some extra charm by enlightening the venue with some LEDs.
9. Floral decor, etc.: Pick from marigold options to jasmines, depending on the traditional ritual and wedding theme.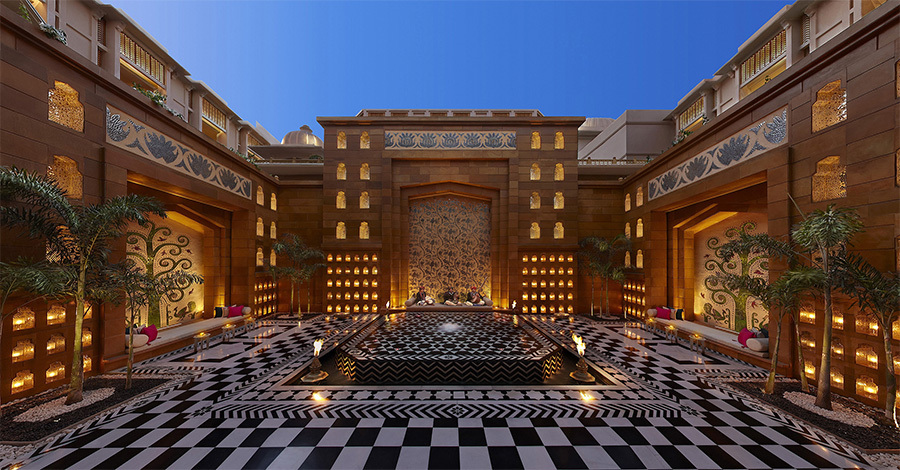 Photography: Hire a professional photographer who knows how to capture the beauty of the venue as well as significant moments.
Transportation and Logistics: Keep a logistics team on the go to avoid any last-minute hassle.
Sound and DJ setup: Enlighten your DJ with the genre of music you would like to have for the occasion.
Baraat [Horses, Camels, Elephant, Lavasma, Brass Band, etc.]: Make proper arrangements in time to escape any loopholes in the preparations.
Makeup and mehndi artists: It is advisable to take prior appointments to avoid any last-minute fuss.
Folk artists: Arrange for some local group performers that enhance your wedding ambiance.
Get a Quote for Wedding on your mail. Place your query via this form :
https://www.weddingsbyneerajkamra.com/wedding-venue/udaipur/leela-palace-udaipur/
For more information contact us @ EMAIL: info@weddingsbyneerajkamra.com, MOBILE: +91-9928544555
Click below for more:
Umaid Bhawan palace wedding cost | Oberoi udaivilas wedding cost | chomu palace wedding cost | Rambagh palace wedding cost | Samode palace wedding cost | Alila diwa goa wedding cost | taj Aravali Udaipur wedding cost | aurika Udaipur wedding cost | wedding planner in Udaipur | Ananta Udaipur wedding cost | Jai mahal palace Jaipur wedding cost | Lalit goa wedding cost | Leela goa wedding cost | Zuri white sands wedding cost | Le Meridien Jaipur wedding cost | goa destination wedding cost | jag mandir Udaipur wedding cost | Leela Udaipur wedding cost | ramada Udaipur wedding cost | destination wedding planner in Udaipur | royal wedding planner in Udaipur | destination wedding in Udaipur | Chunda Palace Wedding Cost | Wedding Planner in Jaipur | Wedding Venues in Udaipur | Wedding Venues in Goa | Wedding Venues in Jaipur | Udaipur Destination wedding cost | Grand Hyatt Goa wedding cost | Hotel Lakend Udaipur wedding cost