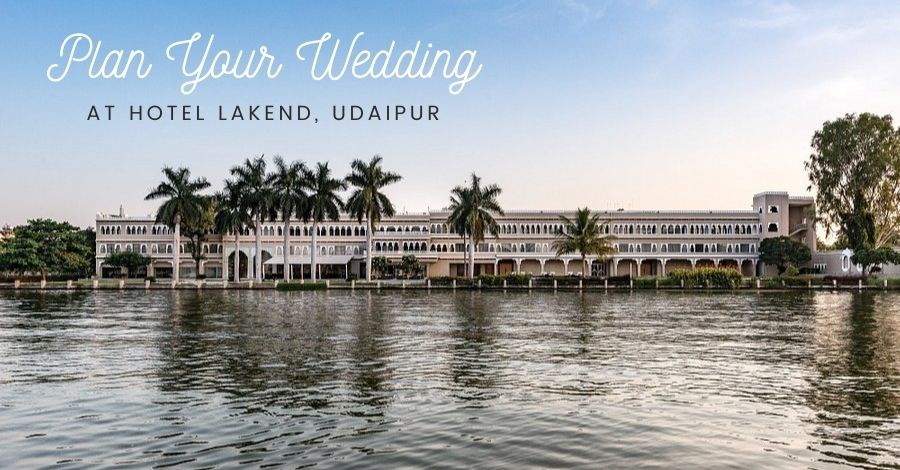 Hotel Lakend Udaipur - Alka Group of Hotels
Hotel Lakend (part of the Alka Group of Hotels) is located on the shores of Fatehsagar Lake in Udaipur. A premium hotel designed and dedicated to local and international guests, royal weddings, and special events such as conferences, reunions, and more. Hotel Lakend is a 4 Star Deluxe Hotel with facilities and employees inspired and groomed to deliver a beneficial experience to guests in all aspects of hospitality, offering outstanding services to domestic and international visitors, a family or a group.
At Hotel Lakend Udaipur, We provide a tranquil atmosphere with a lakeside location, coupled with pampering and relaxation in a truly luxurious lakeshore setting with 80 well-appointed Lake Facing and City Facing Rooms with modern facilities, wi-fi connectivity, an array of exquisite F&B outlets, an international standard poolside lake facing the bar with a varied choice of cuisines from Indian, continental, and oriental in our multi-cuisine restaurant.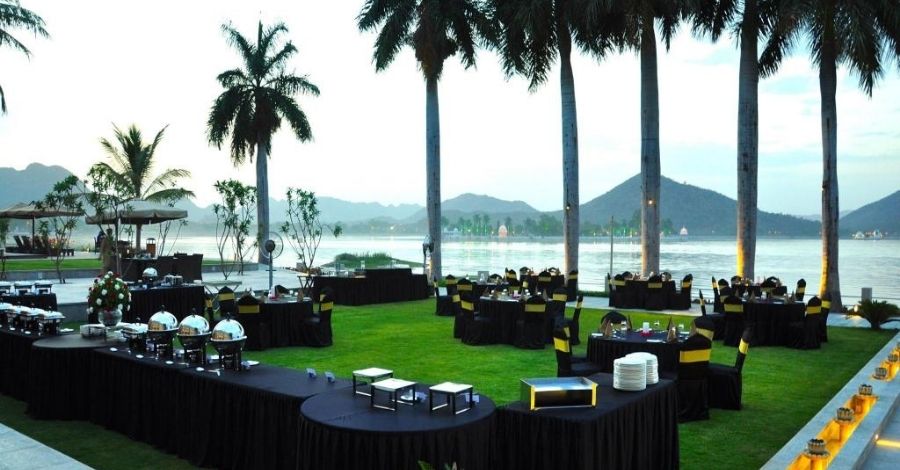 Destination Wedding At Lakend Udaipur
Having a Destination Wedding At Lakend Udaipur, "THE PROMISE OF TOGETHERNESS" is a promise made by you, and choosing Lakend to celebrate that great occasion makes us a part of it. We understand the significance of this auspicious day, and our specialists will leave no stone unturned to ensure that "marriages made in heaven" are an occasion that you will remember for years to come. The hotel's Rajasthani architecture and soft lighting provide a perfect location for a royal wedding. With our pre-function rooms, lakefront banquet halls, pool deck, and lake-touching lawns, as well as one of the city's longest waterfronts, we provide the ideal backdrop for a beautiful celebration.
Hotel Lakend is modern and spacious, with views of the lake, the Aravalli Mountains, and well-kept grounds. The outside garden can hold 500 spectators and 1000 floating guests, while the two indoor locations can hold 150 and 300 guests. BasantKesar is our banquet hall, which has a capacity of 200-300 people.
Lakend Udaipur Wedding Cost
To Know Approximate Lakend Udaipur Wedding Cost. We provide custom packages to help you plan your wedding within your budget. We make it happen by using our recommended vendors for decoration and other arrangements.
With a guest list of 200-250 guests, The Total Expenses for Hotel Lakend Udaipur Wedding Cost will be - Rs. 20 lakhs - Rs. 70 lakhs.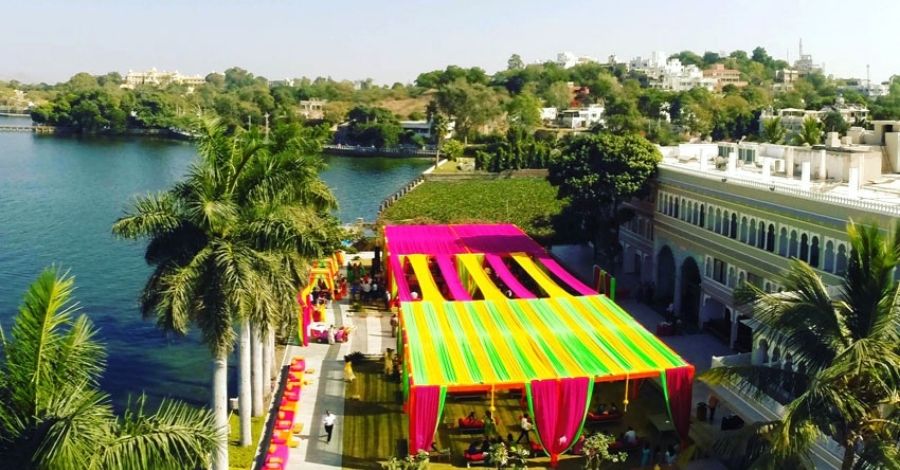 If you are interested in planning a wedding at Lakend or would like more information about other wedding venues in Udaipur, feel free to contact us for a quote.
Here are to list a few:
Wedding Decor –
Mandap: Calm shades or fascinating lights can be used to enhance the beauty of your mandap area.
Table and chairs: Proper Seating Make plans for all guests to avoid inconvenience.
Aisle: With props like flowers in a jar or elegant, fancy ribbons, you may draw attention to your hallway and walkway down the aisle.
Centerpieces: Showcase off your luxury by including some magnificent centerpiece vases in your wedding decor.
Stage: The stage is the main focus, and it must be decorated appropriately.
Dance floor: Set up a dance floor with the necessary items.
Lighting: Make sure your lighting is adequate and no dead spots.
LED: LEDs make everything look more beautiful and subtle, so use them properly.
Floral decor, etc.: Depending on the traditional ritual and wedding theme, choose between marigolds to jasmine.

Photography: Hire an experienced photographer and provide him with accurate information.
Transportation and Logistics: Keep a running list of everything you'll need for your wedding.
Sound and DJ setup: Inform the DJ about the mood and design of your event in advance.
Baraat [Horses, Camels, Elephant, Lavasma, Brass Band, etc.]: Make proper plans before time to avoid any gaps in the preparations.
Makeup and Mehendi artists: Inform your Mehendi and makeup artist about your preferences in the various categories.
Get a Quote for Wedding on your mail. Place your query via this form :
https://www.weddingsbyneerajkamra.com/wedding-venue/udaipur/hotel-lakend/
For more information contact us @ EMAIL: info@weddingsbyneerajkamra.com, MOBILE: +91-9928544555