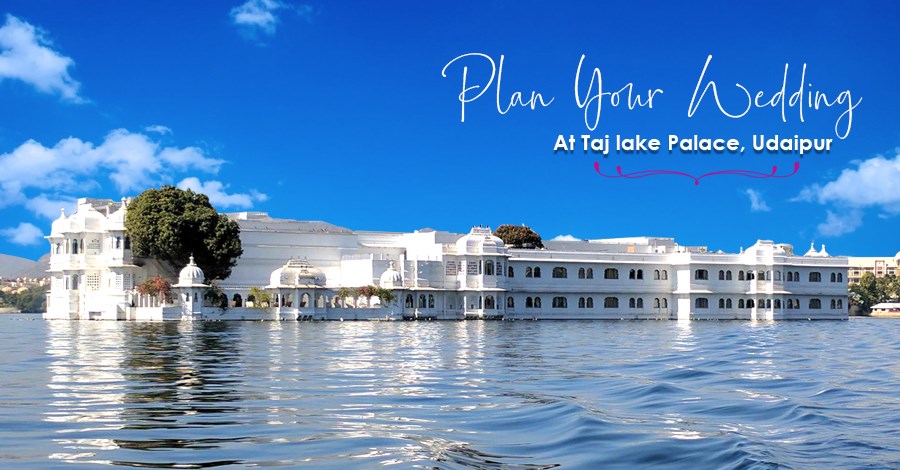 Destination Wedding At Taj Lake Palace
An Indian wedding is not a casual affair. It's more of a culturally rich affair, conducted with the blessing of the elders. The culture of India sets it apart from the rest of the world. India is known for its destination weddings at historical locations, and Rajasthan is a state that offers forts and palaces for wedding nuptials. And Udaipur is known as India's wedding capital. The city is renowned for its stunning scenery and royal assets, which draw every couple, including commoners, celebrities, and business tycoons, to tie the knot.
When thinking of a destination wedding, the hospitality of guests becomes the first priority. No one should feel left out or less important. And to get lavish hospitality with Mewari flavor, you can choose Taj Lake Palace, one of the best royal destinations to fulfill all your expectations. It was constructed on the timeless jewel in the middle of Lake Pichola in 1746 as Maharana Jagat Singh II's pleasure palace. And Hotel Ranked 3rd in the world as the best luxurious Hotel.
Taj Lake Palace Udaipur Wedding Cost:
The cost of a wedding at the Taj Lake Palace in Udaipur, India can vary greatly depending on a number of factors, such as the time of year, the size of the wedding party, the type of ceremony and reception, and the level of customization and luxury desired.
Quick Stats For Wedding cost at Taj Lake Palace Udaipur:
If you're planning a destination wedding in Udaipur with a guest list of about 200 guests, your average cost would be:
75 rooms x 2 nights for 150 pax 2 cr + taxes​
Aside from the approximate cost of food and accommodation, a variety of other arrangements should be considered when estimating the overall wedding cost.