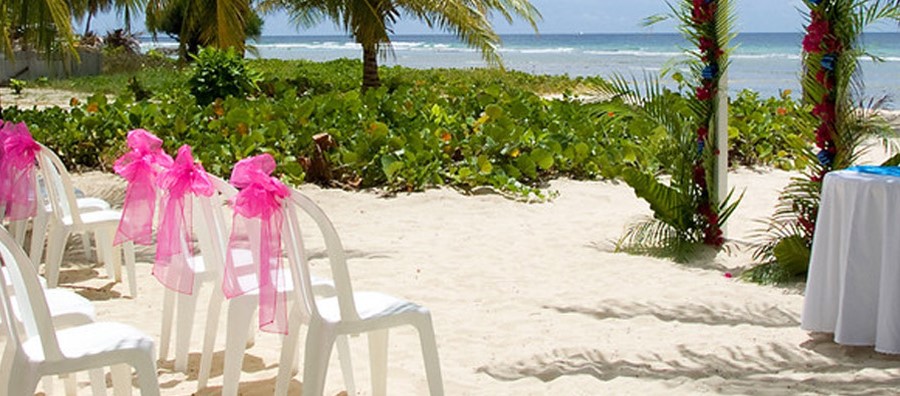 International Destination Weddings By Neeraj Kamra
If you are looking, what the hottest destination wedding locations are, look no further than right here.
I am almost certain you must've envisioned this at least once in your life- your partner and you getting hitched by the seashore with brilliant dusk as the background and the smashing waves giving the musical sound - picturesque indeed, isn't it?
Sounds unrealistic?
Not so much!
Getting an instinct of love & Saying Yes to each other is the biggest celebration. And When it comes to an unforgettable wedding celebration, nothing compares to an international wedding destination. So what can be the most desirable place for a Bride & Groom to host their everlasting love at a palatial location like Thailand, Bali and to a glitzy Dubai?
Destination weddings have become quite a rage in the past decade. Couples are increasingly opting for exotic locations- beaches, palaces, castles, hilltops, etc as their wedding venues. Having an intimate affair with an international destination wedding has become a trend!
There are various reasons why an international wedding out of home town is picked, -
To have an exotic & unique experience.

To get a better ambience & best outdoor venues.

Stunning photographs.

Minimizing the guest list
​From getting hitched at your dream location to making your big day memorable we can help you with your wedding planning.
As Bollywood stars, Ranbir Kapoor & Deepika Padukone tied their dreamy affairs at Lake Como in Italy hits the headlines, we take you to six of the most stylish venues around the world to say 'I do'.
Top International Wedding Destination
Abu Dhabi
With wedding season approaching, there is no better way to say I do at Abu Dubai, the most exotic destination surrounded by scenic beauty, rich culture, and classy accommodation. Couples who are particularly longing for the Arabian vibe at their wedding could choose Abu Dhabi.
The best time to design, plan & execute a wedding in Abu Dhabi would be between September and March when the climate is very charming & refreshing.
Weddings by Neeraj Kamra is a professional events management and wedding planning company based in India specializing in destination weddings all over Abu Dhabi. Our skilled team of wedding planners focuses on top holiday destinations including Abu Dhabi, UAE, Qatar, Oman, Bahrain. From bustling cities and deserts to mountains and beautiful beaches, this historic yet modern country is a very convenient option to opt for.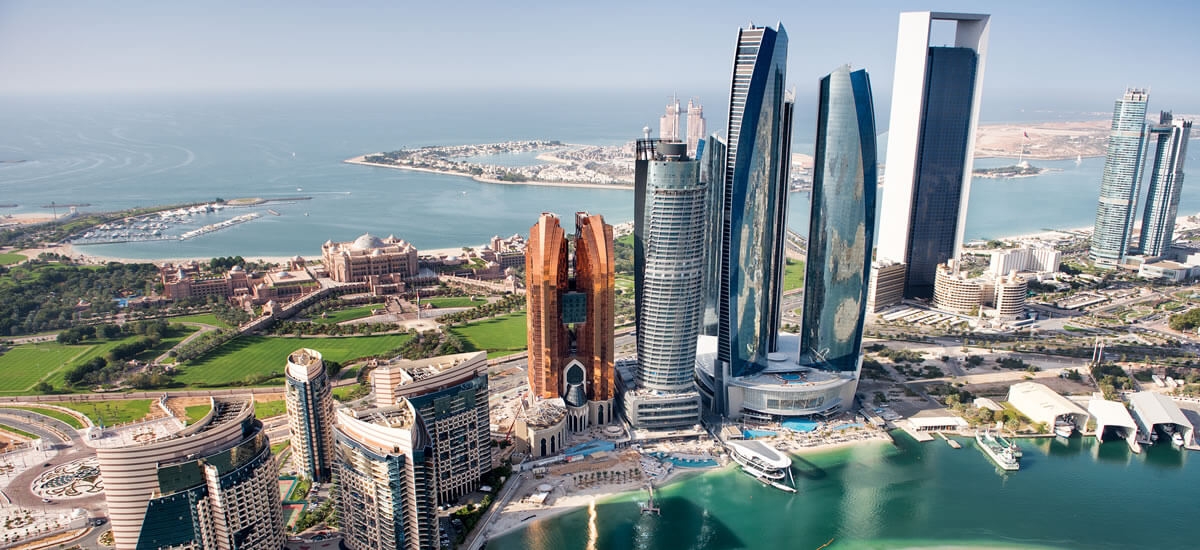 Bali
Isn't it beautiful to tie the knot at the most picturesque and romantic destination of the world? Bali has the most breathtaking views and the vibrant Balinese culture, near the lake where you can have your wedding. Experience Bali at its best between April and October. With lush greens, vast skies & those blue waters around, Bali is surely going to end up making for one of the most magical affairs! Weddings by Neeraj Kamra Offers an array of wedding venues in Indonesia including Bali. We always make sure that every wedding concept is different, reflecting the couple's personalities and preferences. We have hand-picked the best wedding vendors around Bali and abroad to provide nothing but the finest products & services.
With fabulous outdoor venues and beautiful hotels, this is a great destination to consider for international destination weddings.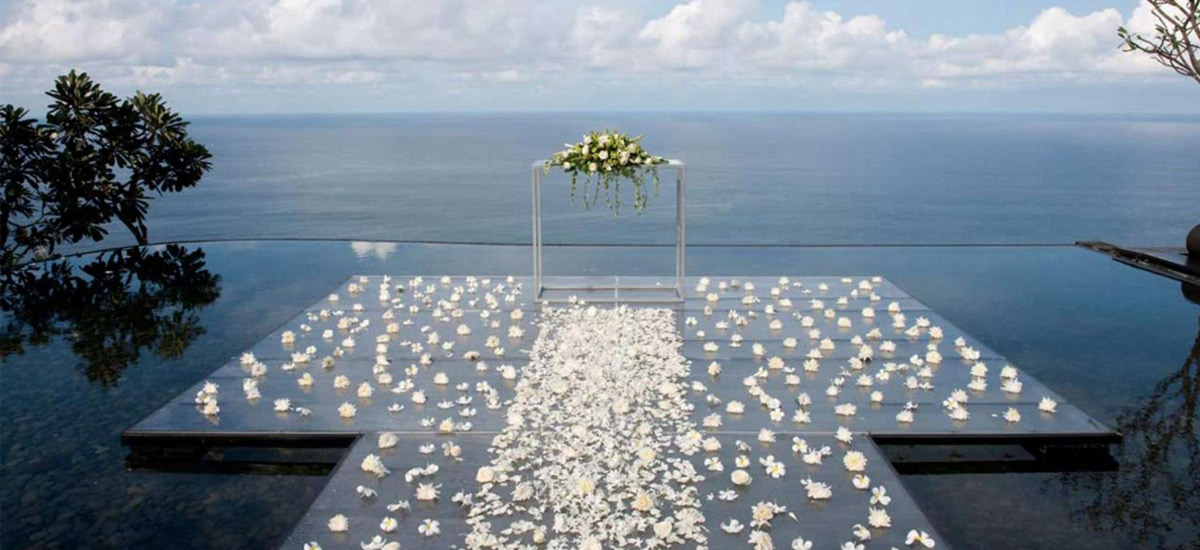 Dubai
An idyllic place to host a wedding of your dreams in Dubai. From architectural finesse, art, food, valleys, and picturesque views Dubai is a perfect place to vouch for each other. This is perfect for a small budget destination wedding. Weddings by Neeraj Kamra plan the wedding between the rush of the city, the buzzing energy, exciting music, and the various venues like the pool deck within the hotel, lakeside view, together make a very exciting offer. And if this wasn't enough, head to us. We will provide in-depth details and make sure you tie the knot with the Burj Khalifa in the background!
So, if you are looking for venues for small weddings in Dubai, this name is sure to pop up & make you dance!

Thailand
Known for its white-sand beaches, crystal waters, and exquisite resorts, the country celebrates with you. Scintillating Thailand's wedding must be on your list. Not only flagged as a hot vacay spot for Indians, but it is also highly favoured for weddings, and thus makes up for one of the most romantic wedding destinations. With private beach weddings under the ever-changing hues of the sky, this place has everything to offer for a truly magical experience.
Book this dream destination and let us host your wedding to be remembered for years.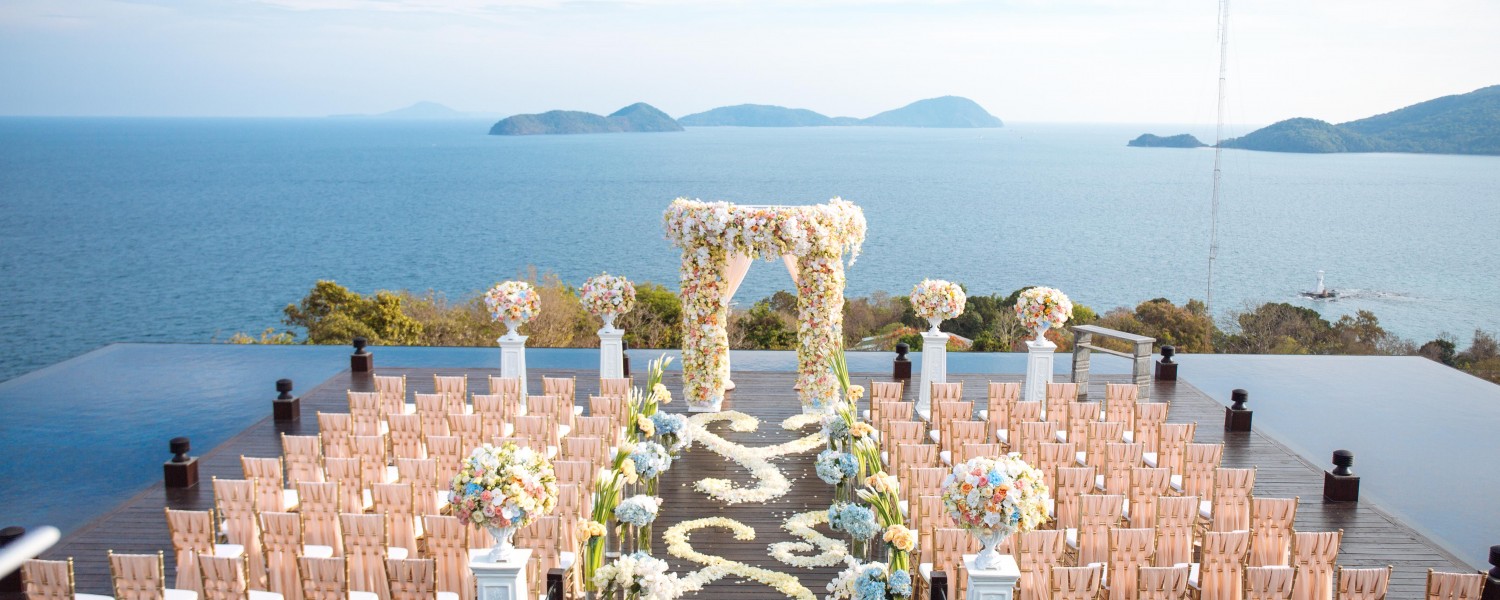 Happy Destination Hunting!
(Remember the much-awaited day of your life deserves a grand celebration.)