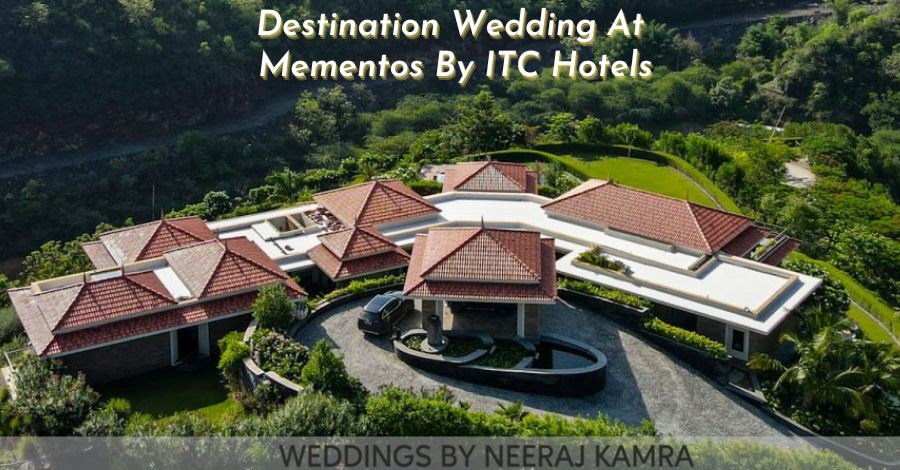 About Mementos by ITC Hotels, Ekaaya
Leading luxury hotel chain in India, ITC Hotels is renowned for its outstanding service and first-rate lodgings. ITC Mementos Ekaaya, a hotel and resort situated in Udaipur's tropical paradise and offers guests a distinctive and opulent vacation, is one of the brand's most recent offerings. The resort offers generously sized rooms and suites, all of which are furnished with contemporary conveniences, giving it the ideal location for unwinding. From the all-day dining restaurant to the poolside bar and lounge, guests have a choice of dining options to choose from. The resort also provides a variety of leisure activities, such as a spa, an outdoor pool, and a fitness centre. ITC Mementos Ekaaya is the best hotel in the area for its picturesque setting, first-rate service, and opulent amenities.ITC Mementos Ekaaya is the ideal destination for anyone looking for a tropical escape.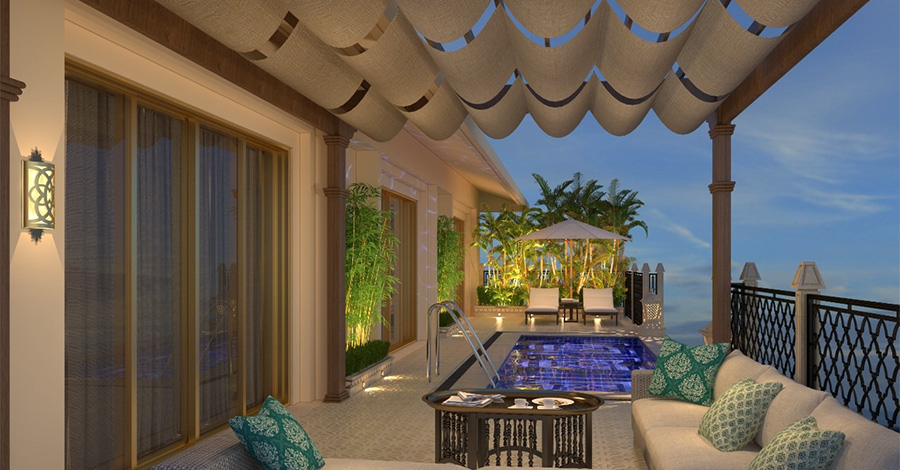 Destination Wedding At Mementos by ITC Hotels
With good cause, destination weddings have grown in popularity in recent years. Couples are choosing to celebrate their big day in beautiful and exotic locales, away from the bustle of their daily life, in order to do it in a more private and special way. One such site that offers a really unique and unforgettable experience for couples searching for a destination wedding is Mementos by ITC Hotels, Ekaaya in Udaipur, Rajasthan.
The Mementos Ekaaya in the centre of Udaipur offers the ideal blend of elegance, heritage, and unspoiled beauty. The resort's picturesque surroundings and lush tropical gardens make for the ideal setting for an unforgettable wedding. Mementos Ekaaya can fulfil your needs whether you want a traditional Indian wedding or a celebration more in line with western customs.The resort's dedicated wedding planners will work closely with you to create your dream wedding, taking care of all the details, from the decor and entertainment to the food and drinks.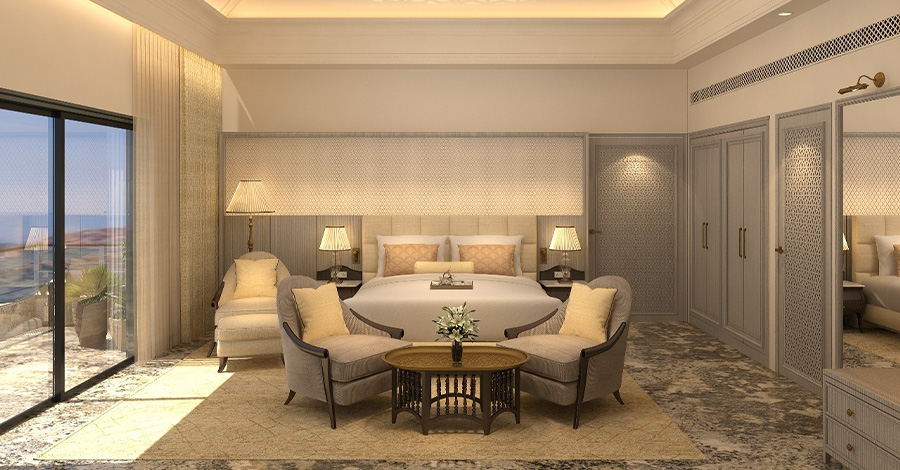 Wedding Cost At Mementos by ITC Hotels
The cost of a wedding at Mementos by ITC Hotels, Ekaaya in Udaipur, Rajasthan can change based between 60-80 Lakh on a variety of variables, including the amount of guests, the season, and the style of wedding you are planning. However, Mementos Ekaaya is an opulent resort, so you should anticipate a higher than average price.
The kind of lodging you select for yourself and your guests, the food and beverages you serve, and the type of entertainment you offer are some of the important variables that might affect the cost of a wedding at Mementos Ekaaya. The resort's wedding coordinators will collaborate with you to design a unique wedding package that fits your wants and preferences while staying within your budget.
A wedding at Mementos Ekaaya is undoubtedly an investment in a once-in-a-lifetime experience. The resort is a really remarkable venue to enjoy your wedding day because of its breathtaking setting, opulent rooms, and first-rate service. Even while Mementos Ekaaya may be more expensive than other venues for weddings, the memories you make and the experience you have will be priceless.
Therefore, Mementos by ITC Hotels, Ekaaya in Udaipur, Rajasthan is the ideal location for you if you're seeking for a genuinely spectacular and unforgettable wedding experience.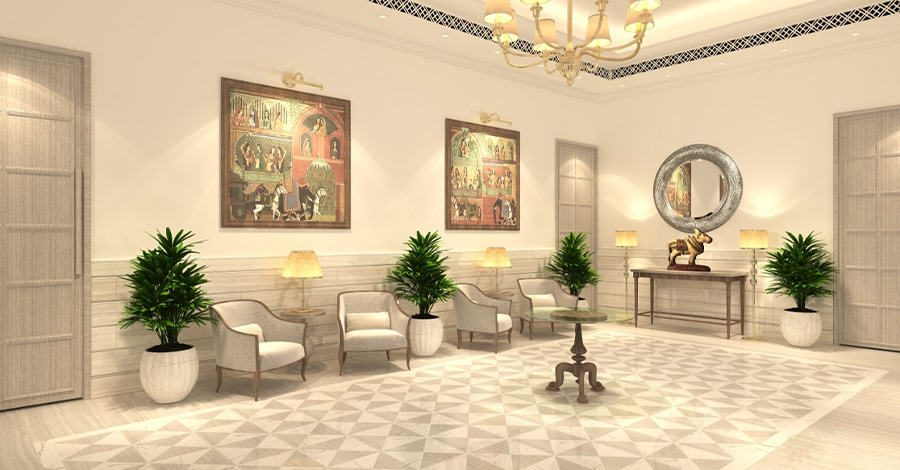 Aminities of Mementos by ITC Hotels
To ensure that visitors have a pleasant and memorable stay, Mementos by ITC Hotels offers a variety of opulent facilities. Among the essential amenities are:
1. Large rooms and suites featuring contemporary comforts including air conditioning, flat-screen TVs, and free Wi-Fi.
2. A variety of dining options, including a restaurant serving food all day, a bar and lounge by the pool, and room service.
3. There is a spa, an outdoor pool, and a fitness facility for visitors' relaxation and rejuvenation.
4. Meeting rooms and event venues are ideal for social and commercial gatherings.
5. To assist arrange the ideal wedding celebration, devoted wedding planners.
6. Stunning views, lush tropical plants, and a picturesque setting.
7. Excellent customer service with staff on hand at all times to guarantee visitors enjoy a relaxing and memorable stay.
8. With a variety of amenities and services created to fulfil the demands of both business and leisure travellers, Mementos by ITC Hotels provides guests with a truly magnificent and unforgettable experience.
Get a Quote for Wedding on your mail. Place your query via this form :
https://www.weddingsbyneerajkamra.com/wedding-venue/udaipur/mementos-by-itc-hotel-ekaaya/
For more information contact us @ EMAIL: info@weddingsbyneerajkamra.com, MOBILE: +91-9928544555
Click below for more:
Umaid Bhawan palace wedding cost | Oberoi udaivilas wedding cost | chomu palace wedding cost | Rambagh palace wedding cost | Samode palace wedding cost | Alila diwa goa wedding cost | taj Aravali Udaipur wedding cost | aurika Udaipur wedding cost | wedding planner in Udaipur | Ananta Udaipur wedding cost | Jai mahal palace Jaipur wedding cost | Lalit goa wedding cost | Leela goa wedding cost | Zuri white sands wedding cost | Le Meridien Jaipur wedding cost | goa destination wedding cost | jag mandir Udaipur wedding cost | Leela Udaipur wedding cost | ramada Udaipur wedding cost | destination wedding planner in Udaipur | royal wedding planner in Udaipur | destination wedding in Udaipur | Chunda Palace Wedding Cost | Wedding Planner in Jaipur | Wedding Venues in Udaipur | Wedding Venues in Goa | Wedding Venues in Jaipur | Udaipur Destination wedding cost | Grand Hyatt Goa wedding cost | Hotel Lakend Udaipur wedding cost