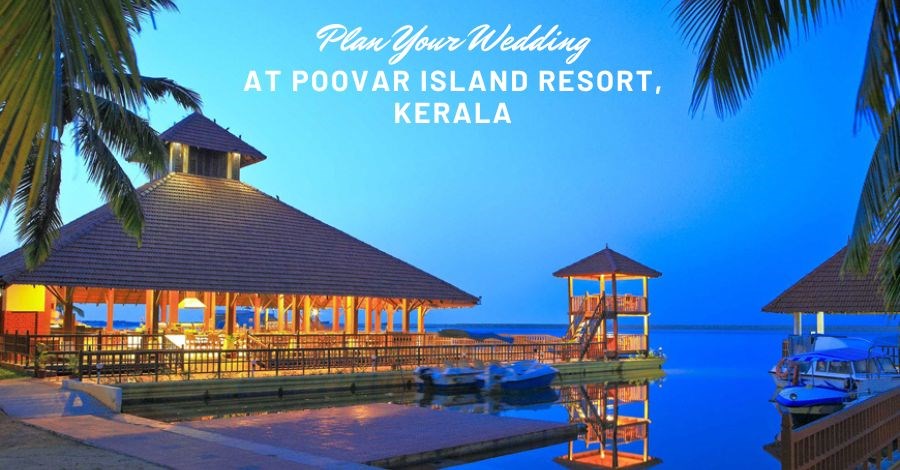 Poovar Island Resort Kerala
The Poovar Island Resort is a tropical paradise surrounded by the beautiful Kerala backwaters, bordered by the Arabian Sea on the east and the majestic high Ghats on the west, and has a lovely golden beach. Best Wedding Venue in Kerala, You are encircled by a magical ambiance created by swaying coconut trees, endless golden dunes, the deep blue of the ocean, green backwaters, fiery sunsets, and sumptuous young flora.
The Poovar Island Resort, an ideal distant retreat spot for a peaceful escape in breathtaking natural surroundings, is our unique Kerala resort. You can choose from floating cottages and land cottages for accommodation at our charming Kerala resort and revel in a ship cruise on the palm-fringed shores of enchanting backwaters. They have a team that works sincerely to provide clients with delightful service and make their event successful beyond their expectations.
This beautiful resort is located in Pozhiyoor, Kerala's Trivandrum district. The Poovar Island Resort is situated three kilometers from the Poovar depot. It is 30 km from both Trivandrum Railway Station and Trivandrum International Airport. The resort can only be reached by a 10-minute boat journey down the river.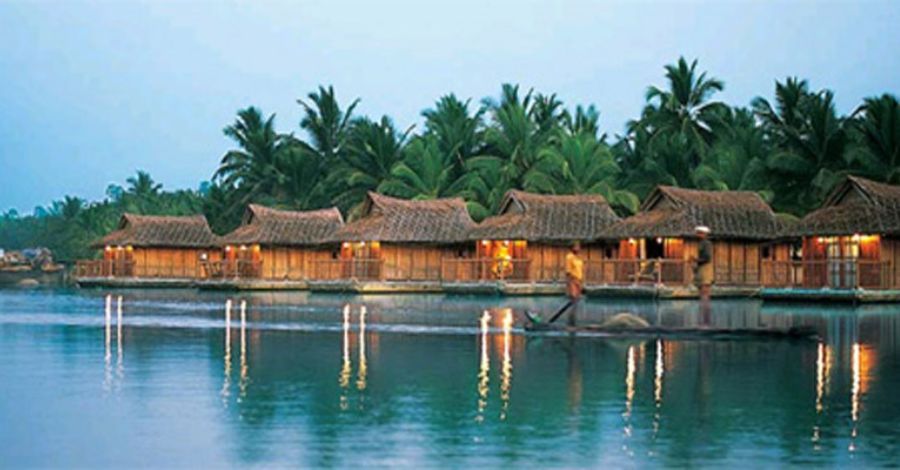 Destination Wedding At Poovar Island Resort Kerala
Having a Destination Wedding At Poovar Island Resort in Kerala is one of the great choices. Poovar Island Resort has two banquet areas: a lawn space for 500 people and a banquet hall for 300 people. You may stay in floating cottages or land cottages and enjoy a ship cruise around the palm-fringed shores of enchanting backwaters. Poovar Island Resort includes 78 cottages with a variety of accommodation options. There are 56 triple rooms available. Each of the 48 rooms has a hammock on the terrace. The bathrooms have Jacuzzis, bathtubs, or rain showers. (78 rooms - 39 Land Cottages, 10 Ayurveda Land Cottages, 05 Superior Land Cottages, 08 Premium Cottages, 12 Floating Cottages, and 04 Ayurveda Floating Cottages.
It offers an outdoor pool, an Ayurvedic treatment center, and 24-hour room service. All cottages are fully air-conditioned and include a satellite TV and a well-stocked minibar. There is also a lounging space and a hair dryer. Private balconies provide views of the sea or tropical plants.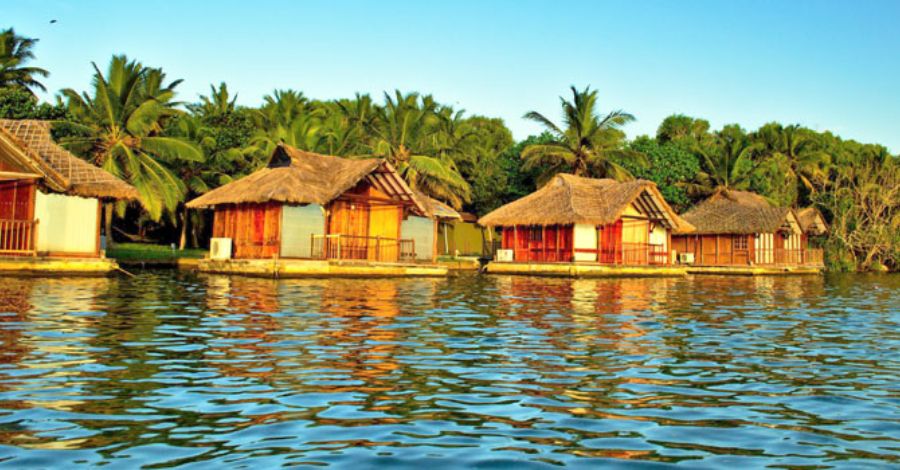 Poovar Resort Kerala Wedding Cost
Inquiring about the cost of a destination wedding at the Poovar Resort in Kerala. Poovar Island Resort offers various wedding planning services organized for you in custom-fit packages from which to select. The friendly and professional staff aim to provide a high quality of service to assure your comfort and enjoyment, providing you with a unique and memorable visit, and they would ensure that your wedding is the most amazing event with memories that can be remembered for life. Poovar Island Resort can host an event and also provide wedding services for a minimum of 50 and a maximum of 500 guests.
With a guest list of 250 guests, Approximately The Total Expenses for Poovar Island Resort Wedding Cost will be - Rs. 30 lakhs - Rs. 55 lakhs.
Weddings By Neeraj Kamra: One of the Best Wedding Planners In Kerala. Please get in touch with us for an exact quote based on your requirements at the mentioned cost.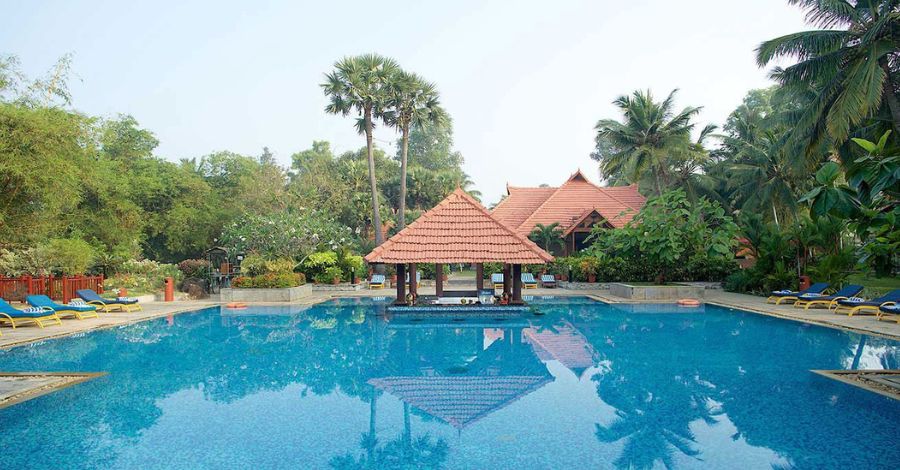 Wedding Decor –
Mandap: Inform your Kerala event planners if you prefer an outdoor mandap near the beach or a luxurious inside mandap set.
Table and chairs: You can arrange comfortable seats for your guests in the resort's big event venues.
Centerpieces: Use Goan art-inspired centerpieces to bring a cultural flavor to your wedding.
Dance floor: Allow your guests to participate actively in the celebration by arranging a dance floor.
LED: Good lighting may greatly impact the vibe of your event!
Stage: Choose your stage design wisely depending on the event, whether a live sangeet or a large celebration.
Floral decor, etc.: Decorate the venue with orchids and roses and add pinks and oranges.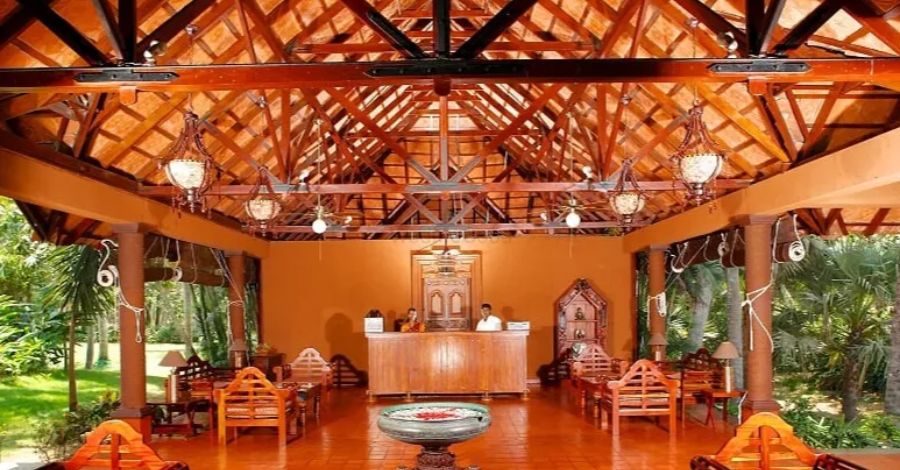 Photography: Select the best photographer to capture the finest frames for your requirements.
Transportation and Logistics: Prepare a fixed-number team for transportation and logistics, so you don't run out of essential items on your wedding day!
Sound And DJ Setup: Inform your music provider of the suitable venue and music selections.
Makeup and Mehndi Artists: Pre-book your Mehndi and makeup experts to minimize last-minute stress.
Folk artists: To add some tadka to the celebration, arrange for stunning performances by local artists.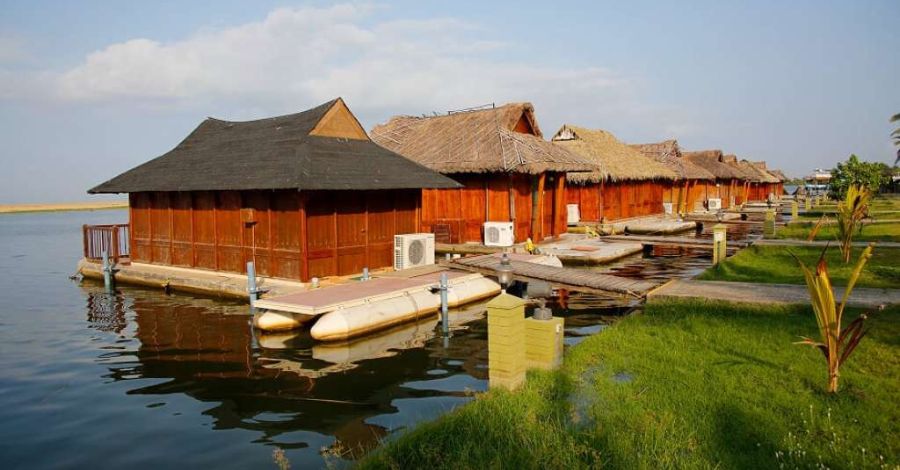 Get a Quote for Wedding on your mail. Place your query via this form :
https://www.weddingsbyneerajkamra.com/wedding-venue/kerala/poovar-island-resort/
For more information contact us @ EMAIL: info@weddingsbyneerajkamra.com, MOBILE: +91-9928544555
Click below for more:
Umaid Bhawan palace wedding cost | Oberoi udaivilas wedding cost | chomu palace wedding cost | Rambagh palace wedding cost | Samode palace wedding cost | Alila diwa goa wedding cost | taj Aravali Udaipur wedding cost | aurika Udaipur wedding cost | wedding planner in Udaipur | Ananta Udaipur wedding cost | Jai mahal palace Jaipur wedding cost | Lalit goa wedding cost | Leela goa wedding cost | Zuri white sands wedding cost | Le Meridien Jaipur wedding cost | goa destination wedding cost | jag mandir Udaipur wedding cost | Leela Udaipur wedding cost | ramada Udaipur wedding cost | destination wedding planner in Udaipur | royal wedding planner in Udaipur | destination wedding in Udaipur | Chunda Palace Wedding Cost | Wedding Planner in Jaipur | Wedding Venues in Udaipur | Wedding Venues in Goa | Wedding Venues in Jaipur | Udaipur Destination wedding cost | Grand Hyatt Goa wedding cost | Hotel Lakend Udaipur wedding